The Best Ways To Travel Around Ireland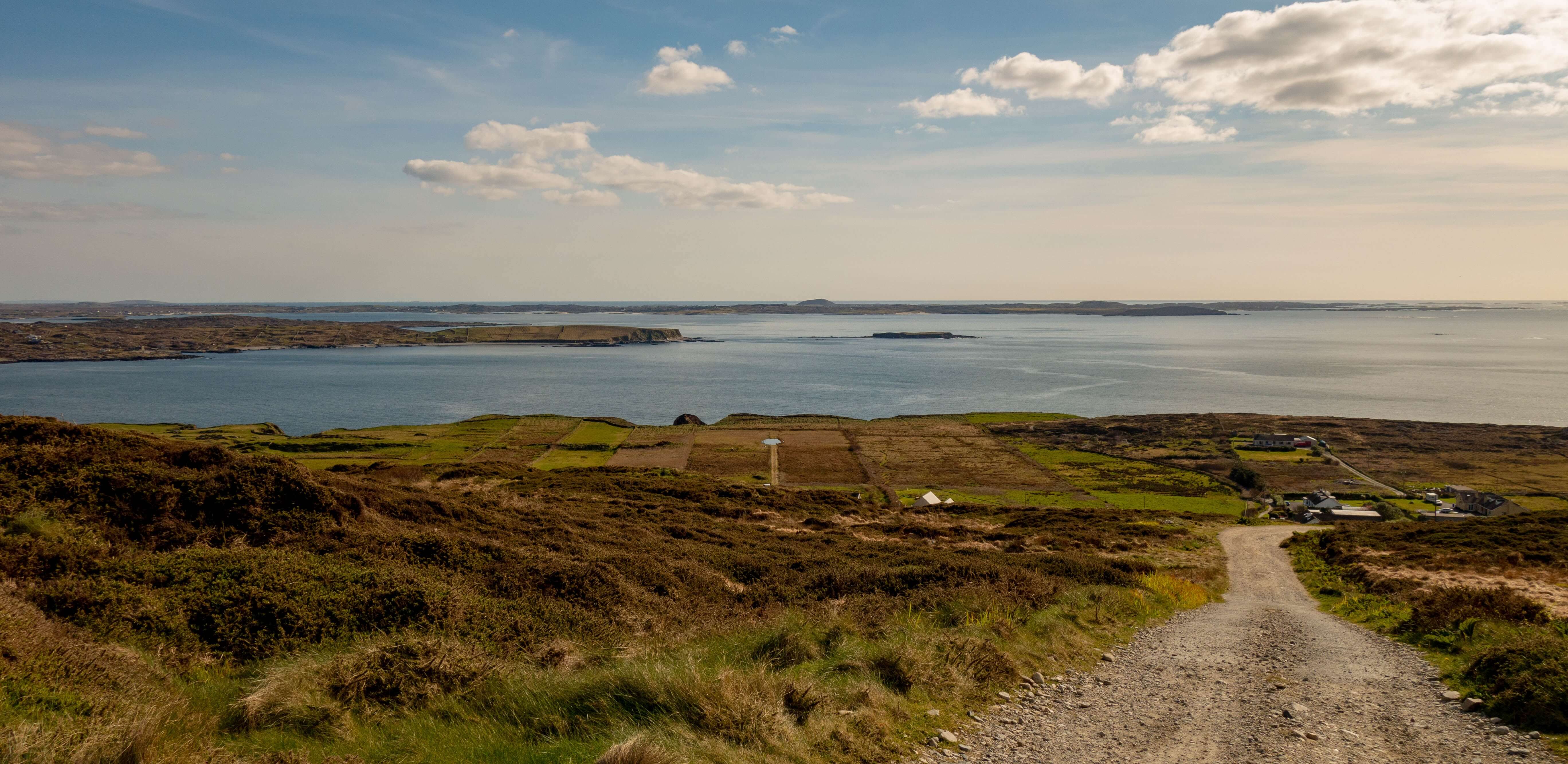 Ireland is so famous for its charming small towns and natural beauty spots, it makes it difficult to argue against travelling around this country by car. 
Of course, you'll have little problem travelling between Ireland's main cities using public transport. Major hubs such as Dublin, Galway, Cork, Limerick and Kerry are all well connected through Ireland's national rail and bus services. 
However, to truly experience everything that makes Ireland unique, the hidden gems and friendly characters, a car is an essential. 
This post will discuss the different ways you can travel within Ireland. Whether you're a visitor from abroad, or a tourist in your own country planning a 'staycation', you'll find all the information you need to start planning how you're going to get from the buzzing cities, to traditional local villages and all the lakes, peaks and coastline in between.
Travelling around Ireland by car
Ireland is famous for its natural beauty; rich green countryside, secluded lakes and rugged coastlines. However, it's more often the charm of small local communities that leave their lasting impression on visitors. They don't call Ireland 'The land of a hundred thousand welcomes' for nothing! 
Spending time with the locals in Ireland's small towns and villages is a must to get the full Irish experience. The greatest advantage of travelling Ireland by car is the freedom it gives you to explore its rural beauty and local gems at your own pace, on your own schedule. 
Renting a car
If you're travelling from abroad and want to rent a car in Ireland, all you'll need is your valid driver's licence, a credit card and passport for ID purposes. If you hold a valid driver's licence from the US, Canada, Australia or any EU member state you're not required to have an International Driving Permit.
When it comes to finding the best deal on your car hire, we've laid out a treasure trove of tips and information in our Ultimate Guide to Renting a Car in Ireland, but if we were to give just one tip here, it'd be this: Be wary of price comparison sites. 
While hiring a car in Ireland is relatively straightforward, most complaints you'll hear will be about "hidden" fees being charged on collection, often after a misleading "deal" on a price comparison site. With NewWay car hire, all fees and insurance are included in the quoted price so you don't need to worry about any hidden costs or nasty surprises on pick up or when returning your vehicle.
Most visitors from abroad will land in Dublin Airport, so picking up your rental car from here makes sense. If you've booked with NewWay, our cars are conveniently located in the airport terminal, so there's no need for buses or long walks to pick up your car. Just land, pick up your car and you'll be on your way. And don't worry, while most cars in Ireland are manual, or stick shift, we have a full range of automatic rental cars for you to choose from if that's your preference.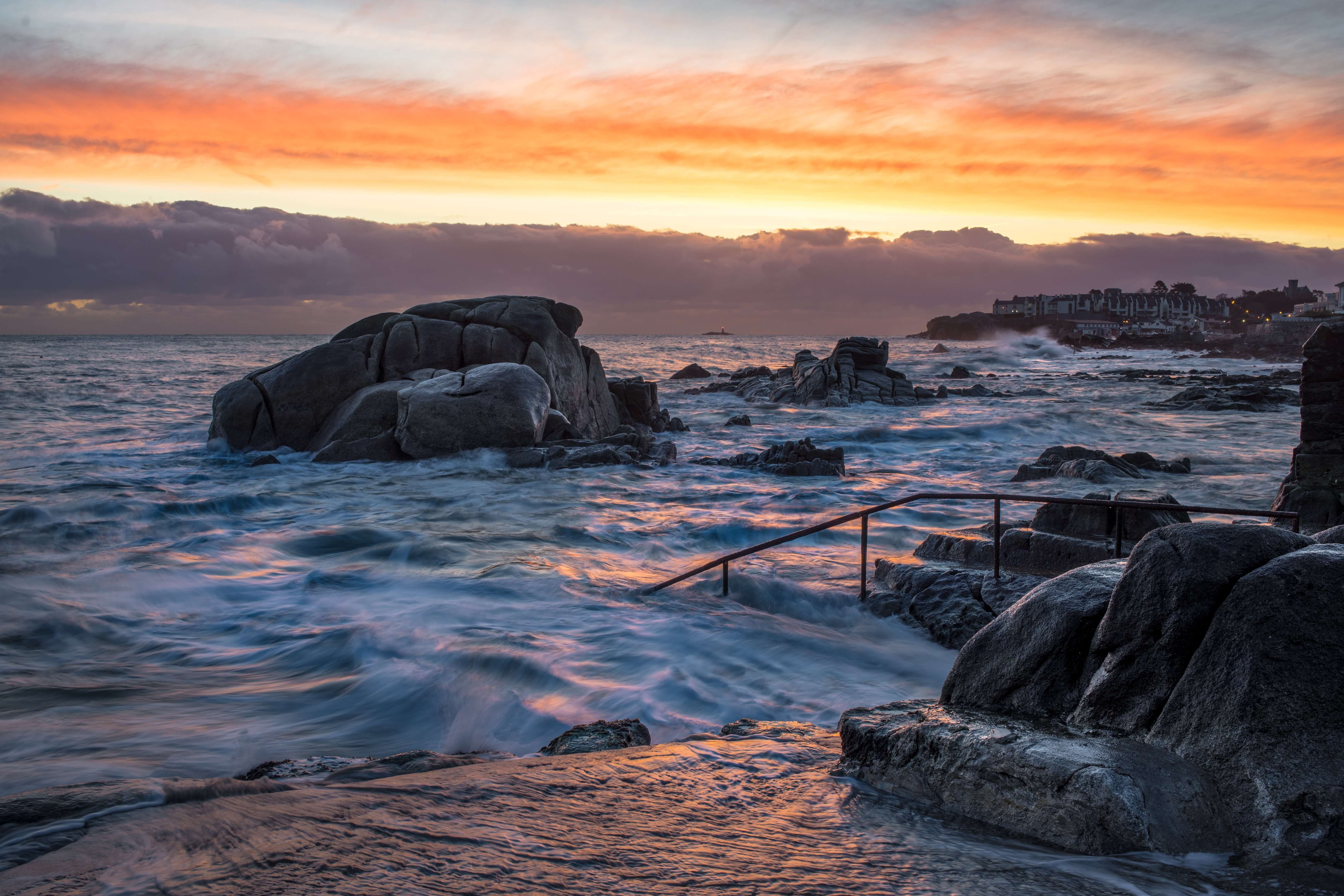 Driving times around Ireland
Ireland is a small country, which makes it possible to see all corners of it by car in a relatively short space of time.
For example, here are some distances and drive times between Dublin Airport and popular destinations from AA Ireland.
Dublin - Belfast: 158km; 1hr 40min
Dublin - Cork: 268km; 2hr 48 min
Dublin - Galway: 217km; 2hr 18min
Dublin - Kilkenny: 138km; 1hr 28min
Dublin - Killarney: 317km; 3hrs 33min
Dublin - Limerick: 211km; 2hrs 15min
Dublin - Westport: 260km; 3hrs 06min
With so many possible directions your adventure could go, we thought we could help by sharing our team's local knowledge and 'must-see' gems in our big guide to the best Irish Road Trips. Check it out and uncover four great road trips ranging from two to eight days, taking in remarkable locations such as The Ring of Kerry and Ireland's Ancient East. 
Driving in Ireland: Tips for tourists
If you haven't driven in Ireland before, there'll be few differences to get used to. It might sound intimidating but don't worry, it'll all feel like second nature after a day's practice. Here's a quick guide:
You drive on the left-hand side of the road.
The steering wheel is on the right-hand side of the car.
Drive through roundabouts in a clockwise direction.
You can't turn on red lights, not even to turn left like you can in the US.
Speed limits on road signs are listed in kilometers per hour (km/h).
You won't find any six-lane freeways. Irish freeways (or motorways) will have two or three lanes max.
Speed limits on motorways can range from 80km/h to 120km/hr.
Speed limits on these roads can change frequently as you travel so always check road signage.
Speed limits in parts of Dublin City Centre are as low as 30km/hr.
Everyone in the car must wear a seatbelt at all times.
Use of mobile or cell phones while driving is illegal.
Drink driving is a serious offence and the legal limit of 0.5 milligrams of alcohol per millilitre of blood is lower than the 0.8 mg limit in many other countries.
At gas stations (or 'petrol stations' in Ireland) the unleaded petrol handle is green.
GPS works perfectly well in Ireland, though it may struggle with accuracy in extremely remote locations! 
Parking
Parking regulations will vary locally so when you want to park somewhere, check local signage. You'll likely have to pay for parking in most towns and busy tourist areas. Again, local signage will make it clear. 
Pay-and-Display parking is common for on-street parking or car parks. In these zones you'll park your car, find a parking machine and purchase your ticket for the duration you want to park. Then you display your ticket in your car window. 
Paying for parking via an app is becoming more and more popular now but there is no one app that covers the entire country, so you will need to check local signage to see which app you can use in that area. 
No matter where you are, double yellow lines signal no parking allowed at any time. Parking may be allowed sometimes on a single yellow line, usually at off-peak times like weekends and evenings. Again, local signage will tell you when you can and can't park in these spots to avoid parking tickets and fines.
Travelling around Ireland without a car
While travelling Ireland by car has many advantages, perhaps you'd prefer to sit back, enjoy the scenery and let someone else do the driving. It's all possible! 
Ireland is a very tourist-friendly destination and improvements in its transportation system in recent years have only added to that. 
Public transport restrictions under COVID-19
Please note that restrictions are in place on public transport in light of COVID-19. While timetables are back to operating largely as normal, the requirement for social distancing means capacity on public transport vehicles is reduced. 
In July 2020, it was made mandatory for all passengers (aged 13 or over) to wear face coverings. 
Government advice is to please only use public transport for necessary journeys. You can find the most up to date COVID-19 public transport service updates on the National Transport Authority website. 
Social distancing requirements have also badly impacted the tour bus business in Ireland with some not planning on returning to service until 2021. For the most up to date information, check with your tour operator. 
We all look forward to the time when we can start to return to normality and with that vision in mind, here's a brief guide on how to get around Ireland without a car.
By train
You can reach most of Ireland's main towns in cities via its rail network. 
The network is operated by Irish Rail in the Republic of Ireland and Northern Ireland Railways in Northern Ireland.
The trains are generally comfortable, with Wi-Fi and toilets on board and they're reliable, largely running on time (though we can't make any promises!) 
However, keep in mind that train travel can actually be quite expensive in the Republic of Ireland. To get the best deals, always book in advance via the Irish Rail website if at all possible. You can sometimes save as much as 50% by booking ahead so it's worth checking out.
Taking the train is a comfortable way to travel if you're going longer distances and certainly quicker than taking a bus. However, there are very good roads between Ireland's major towns and cities so in some cases you may even find that travelling by car would be faster. 
Time to travel by train around Ireland
Here are some train travel times between Dublin's Heuston Station and popular destinations from Irish Rail. You can compare these to the driving times listed above and you'll see that for the most part, they are very similar. 
Dublin - Belfast: 2hr 45min
Dublin - Cork: 2hr 30min
Dublin - Galway: 2hr 25min
Dublin - Kilkenny: 1hr 30min
Dublin - Killarney: 3hr 20min
Dublin - Limerick: 2hrs 10min
Dublin - Westport: 3hrs 10min
Ireland's best train journeys
If you love a scenic train ride and aren't under too much time pressure, you should take the Dublin-Rosslare line through Ireland's stunning Ancient East. Be warned, this is a slow line (the journey takes about 3 hours)  and one of the few cases where you may even be faster taking the bus. But the views along Ireland's east coast are well worth it. 
In Northern Ireland, there is a famous 45-minute journey from Derry to Coleraine that serial travel documentary maker Michael Palin declared "one of the most beautiful rail journeys in the world." High praise indeed.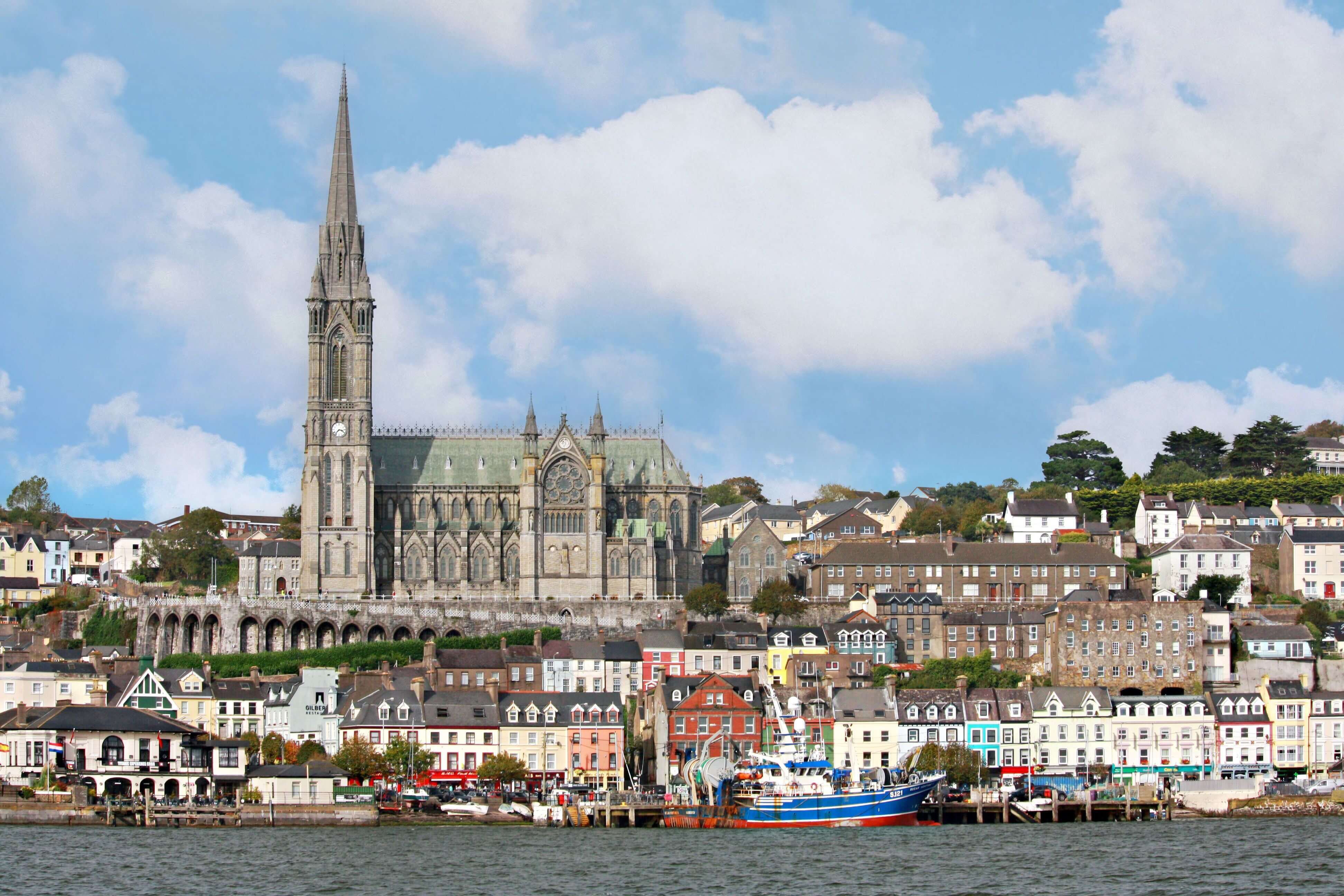 By bus
Bus travel in Ireland has its... ahem… ups and downs (sorry!)
Bus Éireann operates an extensive system of express and local bus services, to nearly every town in Ireland. This is great news as it fills in many of the gaps where the rail network falls short. 
The buses themselves are comfortable and equipped with Wi-Fi, although no toilets. Another plus is it's a very affordable way to travel, so if you're on a budget, check out the journey planner on the Bus Eireann website and explore your travel options if the train is looking a bit pricey. 
Of course, there is a downside and that's the speed. The bus will generally take longer than travelling by train or car. Here are some bus travel times from Dublin to our list of popular destinations according to the Bus Eireann journey planner. (Please note that there are no direct routes listed to Kilkenny, Killarney or Westport).
Time to travel by bus around Ireland
Dublin - Belfast: 1hr 20min
Dublin - Cork: 3hr 45min
Dublin - Galway: 3hr 15min
Dublin - Limerick: 2hrs 55min
By plane
Believe it or not, there are regional airports in Ireland and it is possible to fly internally between Dublin and Kerry and Dublin and Donegal, with each route taking about 40 minutes to travel once in the air. 
However, with Ireland being such a small country with good road and rail services, you'll have little need to consider internal flights... with one exception…
The Aran Islands, three tiny islands off the coast of Galway, famous for their wild landscapes, ancient sites and Irish-speaking inhabitants are well worth a visit if you're in the west of Ireland. You can get there either by passenger ferry from Doolin, Co. Clare or from Rossaveal Co. Galway or fly Aer Arann from Connemara Airport. Visitors are not allowed to bring cars to the islands, which in truth is one of the things that makes the Aran Islands so special. 
By bike
Cycling as a hobby and sport has exploded in popularity in Ireland over the last decade. In fact, cycling has been so warmly embraced that a number of purpose built greenways have been developed, allowing cyclists and walkers to safely explore some of the most wonderful, unspoilt parts of the country. 
While you'd be a brave individual to take on some of the longer cross-country journeys mentioned above by bike, if you're travelling by car, stopping off to rent bikes along one of the greenways is a fantastic way to spend a day and work up an appetite. 
So... what is the best way to travel around Ireland?
Well, a lot of it will come down to personal preference.
Perhaps you're happy to forgo some freedom and flexibility in favour of letting someone else do the driving. While no one mode of public transport ticks all the boxes on price, comfort, speed or coverage, with a combination of bus, rail and even plane and bike you'll be able to reach almost any location you have your heart set on. 
But taking all things into consideration (and never ones to sit on the fence!) we believe the best way to travel around Ireland is by car. If there's one mode of transport that ticks all the boxes on speed, comfort, freedom and flexibility it's going by road. And with NewWay's all-inclusive car hire (and when we say 'all-inclusive' we mean it) you'll be hard pressed to find better value too.