Road Tripping from Dublin to Galway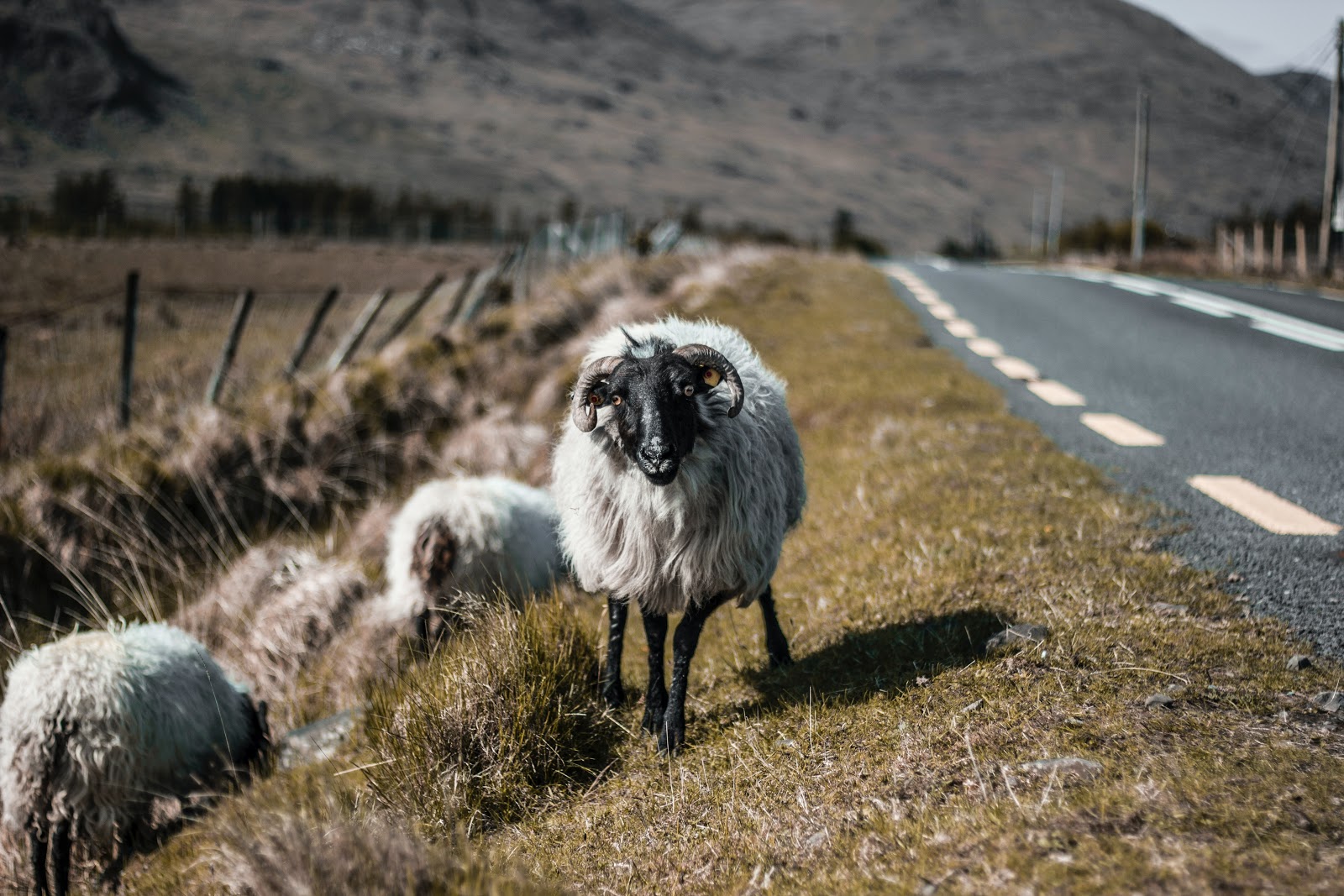 The Irish midlands is a charming region, yet it's often overlooked by travellers who flock to the country's many coastal wonders. That's understandable considering how many of them there are! But if you're planning a road trip through Ireland, we think that there are some other less-travelled routes that are worthy of your consideration as well. 
Dublin and Galway, two of Ireland's most vibrant cities, sit conveniently opposite each other on the East and West coasts. They're the perfect start and end points for a road trip that will allow you to explore some of Ireland's best off the beaten track locations.
2 Day Dublin to Galway road trip itinerary
The good news is that Ireland is a relatively small country and that driving from Dublin to Galway takes just over two hours if you stick to the motorways. Of course, no good road trip is a simple straight shot. It's all about taking the scenic route and stopping along the way to take in all that a place has to offer.
For this reason, we've planned a Dublin to Galway road trip that will keep you busy for a couple of days (excluding any time spent in Dublin and Galway themselves). It's enough to turn an otherwise ordinary drive into a fascinating cross-country journey while still leaving you time to take in plenty of other highlights during your Irish vacation.
Day 1: Dublin - Athlone (98 mi / 158 km)
Driving time: 2 hours (1h morning & 1h afternoon)
Morning:
Once you're ready to leave the delights of Dublin behind, you'll set off towards the charming village of Kildare. It only takes an hour to get there from Dublin so you'll have plenty of time to enjoy all the options on offer once you arrive.
The most famous of these is the Irish National Stud and Gardens. This renowned thoroughbred breeding stable is surrounded by gorgeous gardens, including a wonderful Japanese garden that is considered the best of its kind in Europe and just about anywhere outside of Japan. You could easily spend the entire day meandering around the grounds absorbing the peace and tranquility they bestow upon all who visit.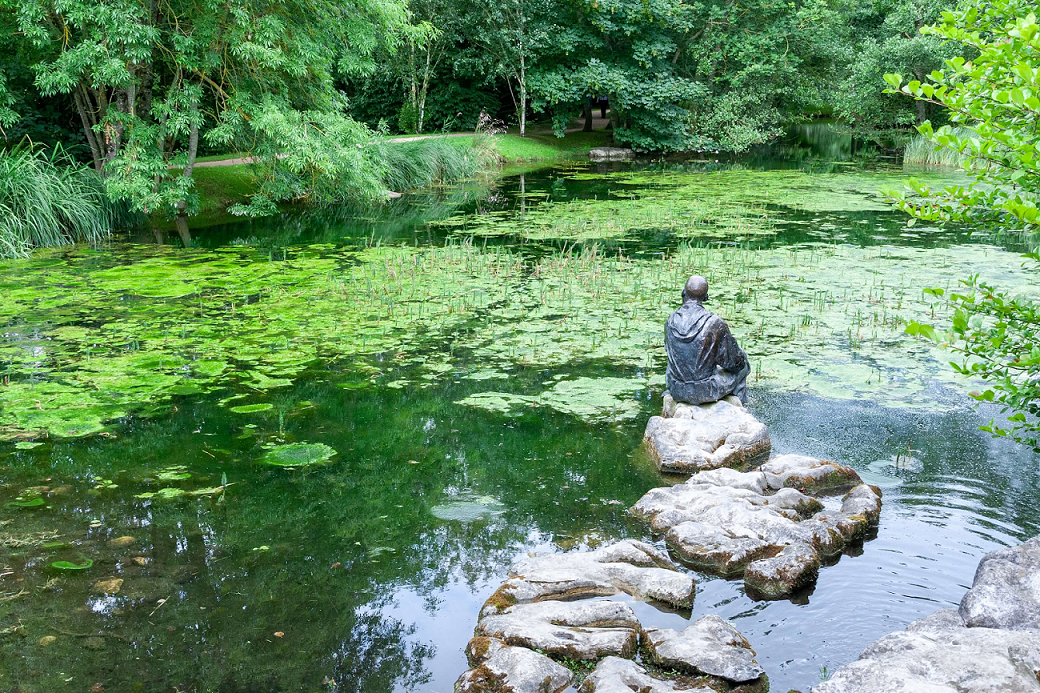 Another attraction worth checking out in Kildare is St. Brigid's Cathedral, a beautiful early Gothic style church steeped in history. If ruined castles pique your interest, and we assume they do if you're planning a trip to Ireland, take a short detour on your way out of town to visit Kildare Castle.
Afternoon:
The next stop on your tour is the Hill of Uisneach, the mythological and sacred centre of Ireland. It's a place of great history, stunning natural beauty and powerful energy. It was the seat of the ancient High Kings of Ireland and is shrouded in myths and legends. It's also the place where the four provinces of modern Ireland meet. The panoramic view from atop the hill allows you to take in no less than 20 counties!
It's another hour's drive to your next stop, and place of rest for the night, Athlone. If you've enough time left in the day check out Athlone Castle and in the evening you can grab a meal overlooking the river Shannon. Athlone is home to Sean's Bar, the oldest pub in Ireland and the perfect spot for a nightcap (or two!).
Day 2: Athlone - Galway (100 mi / 160 km)
Driving time: 2h 45min (1h 45min morning & 1h afternoon)
Morning:
The first stop out of Athlone is actually a slight detour but it won't set you back much and it's well worth the effort. The 6th-century monastery of Clonmacnoise is considered Ireland's most important monastic site. The ruins are extremely well preserved and include a cathedral, two round towers, three high crosses, nine churches and more than 700 early Christian grave slabs. It's a hauntingly beautiful place that transports you back in time and leaves you with a sense of magic.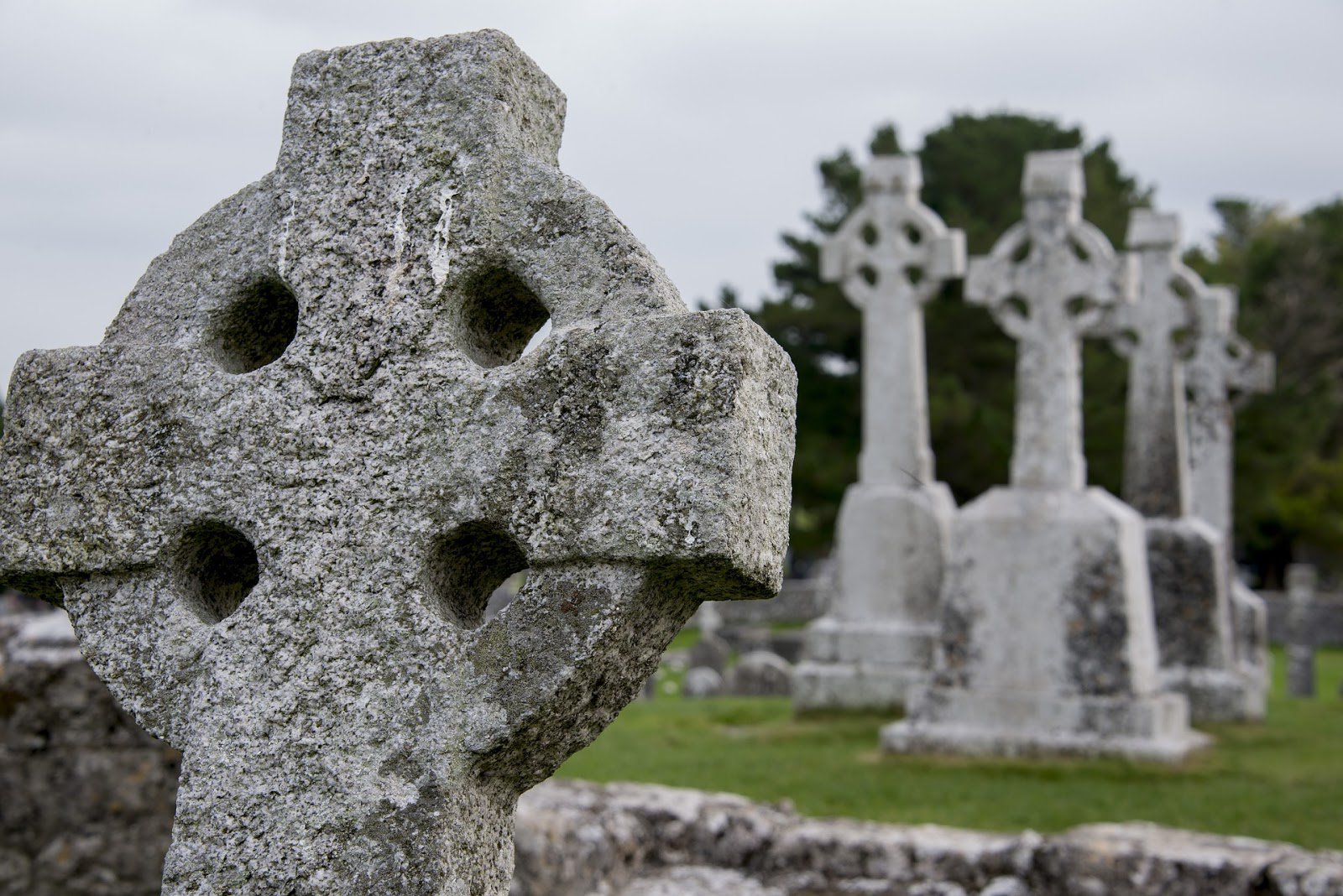 Afternoon:
From there, it's up to the picturesque town of Roscommon to enjoy an afternoon of delicious farm-fresh produce, artisan goods and the beguiling ruins of Roscommon Castle. The town itself is lovely to walk around and the surrounding areas are an archetype of the central Irish countryside.
If time permits, you could even head up towards Lough Key and the surrounding forest park. On one of the lake's 30 small islands you can see McDermott's Castle, an overgrown ruin that looks like something straight out of a fantasy movie. Heading up this direction will add over an hour's drive to your day but if you can make it work you won't be disappointed. If you're not in a rush it may even be worthwhile to spend a night in Roscommon so that you can dedicate an entire day to this area.
Once you've taken it all in, it's time to head for Galway, the final stop of your 2 day road trip from Dublin. Galway city has plenty to offer, especially if you're looking to do some shopping for typical Irish arts and crafts or chow down on some great food. We suggest exploring the Latin Quarter, Eyre Square and Quay street while you're there.
Where to next?
For the next leg of your road trip through Ireland you can head either north or south to check out some of the amazing spots along the Wild Atlantic Way, Ireland's most iconic coastal drive. 
Less than two hours south of Galway you'll find the Cliffs of Moher, one of the most beautiful views you'll find anywhere in the world. Stop off at Dunguaire Castle on your way there for a look at one of the most picture-perfect ruins in the country.

The Aran Islands and Connemara National Park are also highly noteworthy areas that are well within reach of a day trip from the city. To be honest, you'll be spoilt for choice when it comes to natural beauty whether you drive north or south from Galway.
For more ideas on great Irish road trip itineraries, check out our comprehensive guide on all the best routes you can take while exploring the country.