Visiting Dublin? Here's What to See, Do, Eat and Drink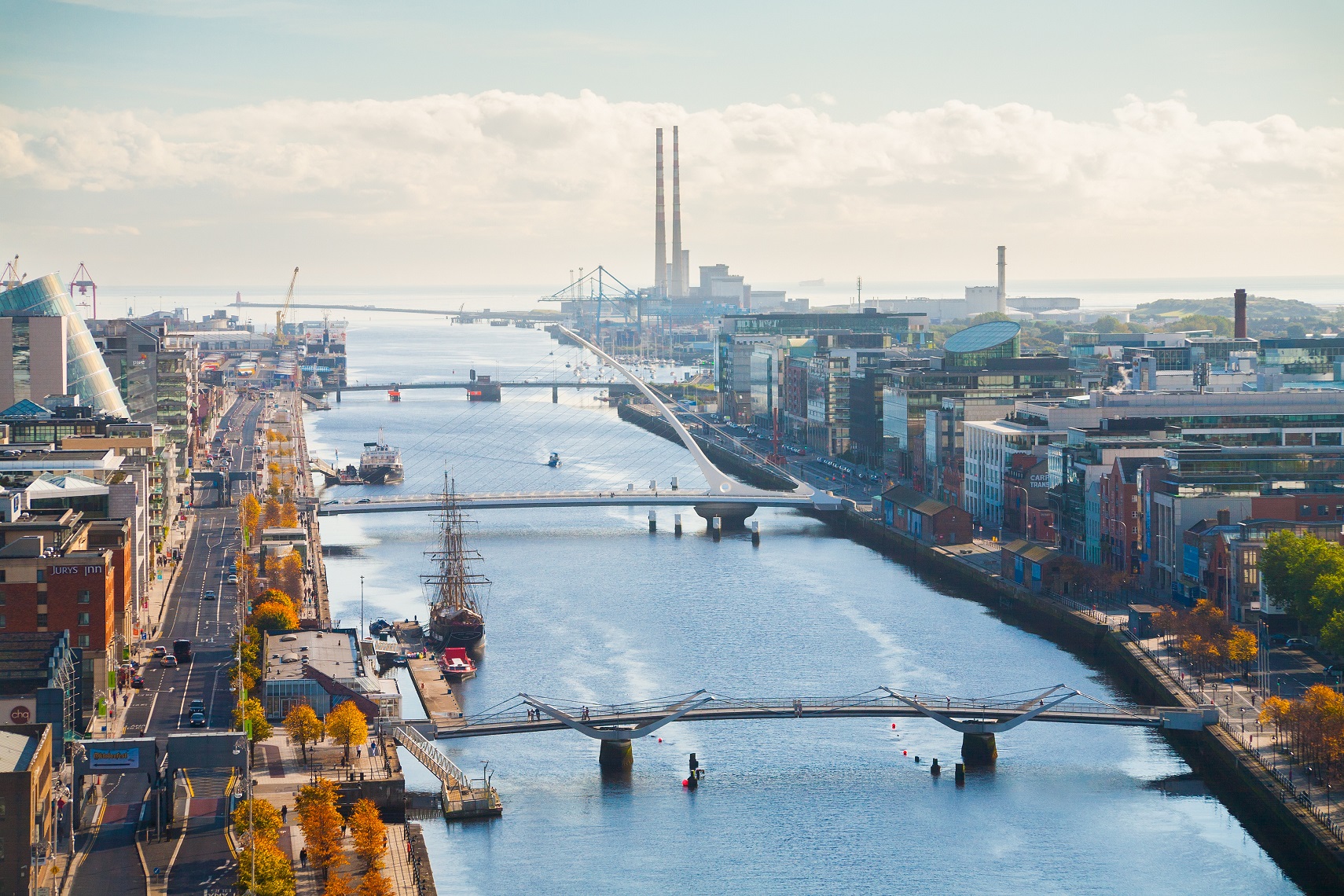 Ah, Dublin. The capital city of Ireland and home to some of the country's most famous sights, landmarks and people. It may be hard to believe given the small size of Ireland, but every city has its own form of subculture where you'll find different types of characters, slang, food, drink and general way of life. Dublin is no different and acts as a bit of a cultural melting pot due to large multinationals setting up their EU headquarters here. 
Over the last 10 or 15 years, Dublin's thriving food and drink scene has exploded, taking influences from all over the world, making it a true foodie heaven. 
However, combining these gastronomic delights with so many other attractions around the city can sometimes leave visitors struggling to prioritise. We often hear the questions:
"What should I see in Dublin?" 
"What should I do in Dublin?" 
"What should I eat in Dublin?"
"What should I drink in Dublin?" 
 
Well, being honest, there are so many great things to see, things to do and places to eat and drink in Dublin, that you can't go far wrong with any of them. But to help, we've put together a handy guide to assist you as you plan your trip to Dublin. 
So pick up your rental car from Dublin Airport and get ready to explore this amazing city!
Tip: If you're planning to see more of Ireland, you'll want to check out our perfect Irish road trip itinerary to make sure you get the most out of your trip and see all the highlights of this incredible country!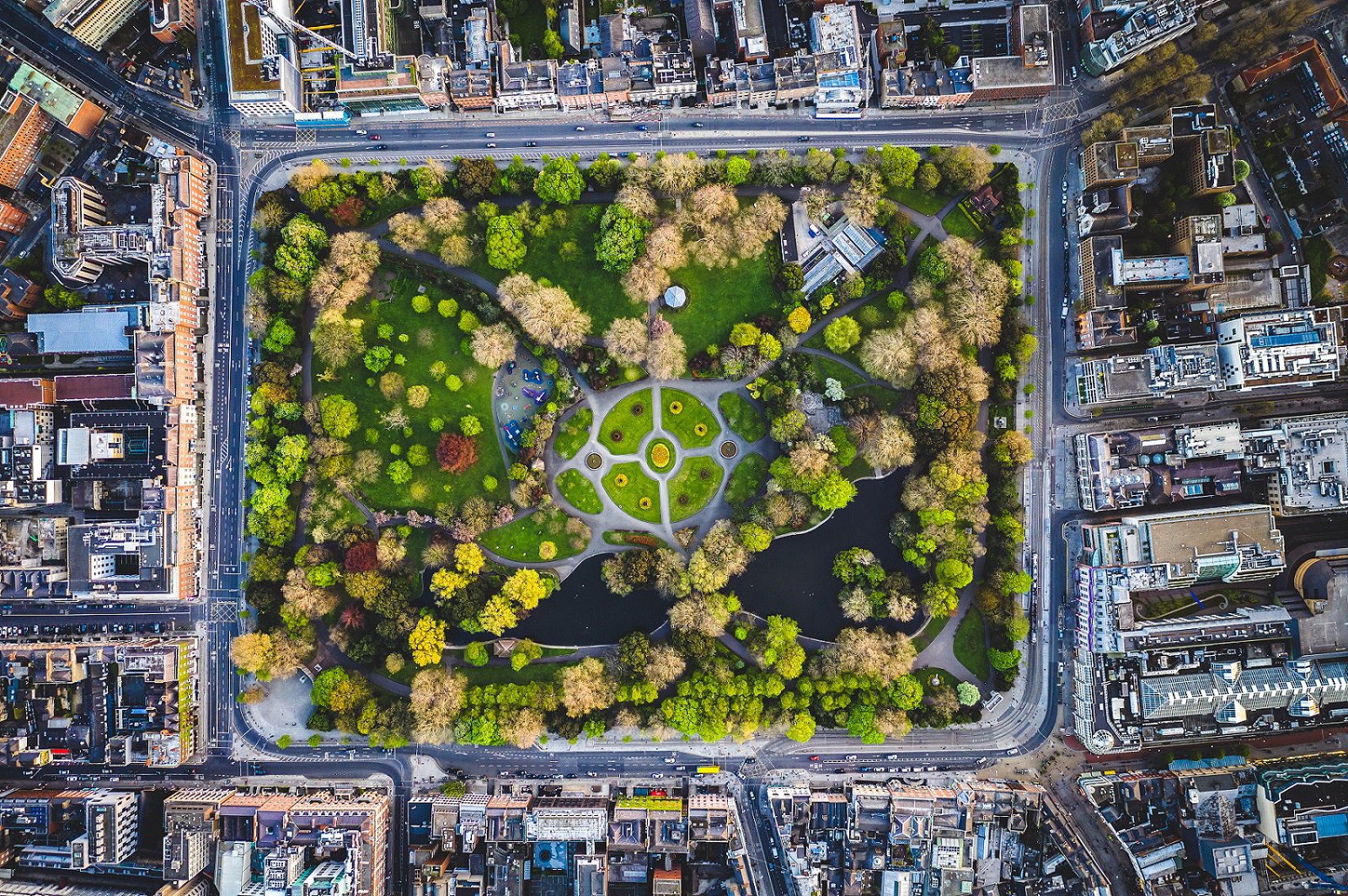 What to do in Dublin
Visit the Book of Kells
Arguably Ireland's national treasure, the Book of Kells is a manuscript Gospel book in Latin created by Celtic monks way back around 800 AD. The book uses absolutely stunning calligraphy in rich, vivid colours that capture the imagination, along with enigmatic illustrations which combine figures of humans, animals and mythical beasts  together with Celtic knots.
Named after the Abbey of Kells in Co. Meath, the book is actually thought to have originated on a small island off the coast of Scotland, but nobody really knows if the book was fully produced there, or if it made its way to Ireland and was then added to. Either way, the book was never finished and has withstood being buried, stolen, and partially destroyed!
Picnic in St. Stephen's Green
Located right in the middle of Dublin's bustling shopping district lies St. Stephen's Green, a 9-hectare park brimming with areas to relax and enjoy a stroll on a (rare) sunny day.
The park was opened to citizens of Dublin way back in 1880, and has since maintained its Victorian layout, featuring over 750 trees along with numerous flowerbedding. If you have the kids in tow, they're sure to enjoy checking out the park's resident ducks in between trips to the playground which is also located in the park. 
The historians among you will enjoy checking out the 15 commemorative sculptures dotted around the park, which include the James Joyce memorial sculpture, a sculpture of Constance Markievicz, and a statue of Lord Ardilaun, who opened the park.
Wander on Grafton Street
If you're looking for Dublin's answer to Oxford Street, get yourself down to Grafton Street. Like most of Dublin, the main shopping thoroughfare is not quite on the same scale as other European cities, but still has an excellent selection of shops, restaurants and cafés.
You'll also be treated to some outstanding local talent busking on the street, along with true Dubliners selling flowers from the street stalls. You'll find these 'Dubs' are always up for a friendly chat and will be more than happy to give you advice on where to discover next.
It's worth veering off Grafton Street onto the small meandering back streets where you'll discover some hidden gems slightly off the beaten path. St. Stephen's Green Shopping Centre is also located at the top of Grafton Street and is definitely worth a visit too!
Explore Christ Church Cathedral
Located in the heart of former medieval Dublin, Christ Church cathedral has been welcoming guests for almost 1000 years! The cathedral was founded around 1030 and is now known as one of Dublin's architectural wonders.
Perhaps the main attraction of the cathedral besides its beauty is the 12th century crypt it houses. The crypt has witnessed plenty of change throughout Dublin's rich history, and was even used as a pub at one stage!
For something a little different, why not ring the famous bells with The Christ Church Cathedral Society of Change Ringers, who were founded way back in 1670! The group practice bell ringing on Friday evening and perform on Sunday, but you can participate in both.
What to eat in Dublin
Brunch at Brother Hubbard
With two locations in Dublin, one on the North side of the city and another on the South, there's no reason for you not to experience the famous brunch at Brother Hubbard. Both locations have a really homely atmosphere and the food takes inspiration from the Middle East whilst still retaining its Irish roots. We'd highly recommend the 'Full Hubbard', just make sure you're hungry!
Traditional Irish Food at Boxty House
You can't visit Dublin without trying some of the traditional local delicacies! A firm Dublin favourite, Boxty is essentially a pancake made from mashed and grated potatoes. It doesn't sound too appealing, but believe us, it's delicious!
Boxty House (now temporarily closed, but hopefully back open soon), has mastered this niche dish and specialises purely in serving Boxty with a twist. You can try the Boxty bacon and eggs, or even a Boxty bacon burger, all washed down with the beer they brew themselves, Jack Smyth.
Seafood at Stoop Your Head
Ireland, being an island has some really great seafood, so after you collect your car rental from Dublin Airport, head north away from Dublin City Centre. A short 20 minute drive will take you to the delightful seaside town of Skerries, where you'll find a gorgeous harbour lined with cosy pubs and restaurants.
The gem amongst all of these restaurants is called Stoop Your Head (really, you do need to stoop your head because of a low ceiling), which has been serving outstanding fresh seafood for the last 20 years. 
A firm favourite amongst regulars and visitors are the Dublin Bay prawns served in garlic butter. Sit back and relax here on a sunny day and you'll feel like you're dining on the Mediterranean!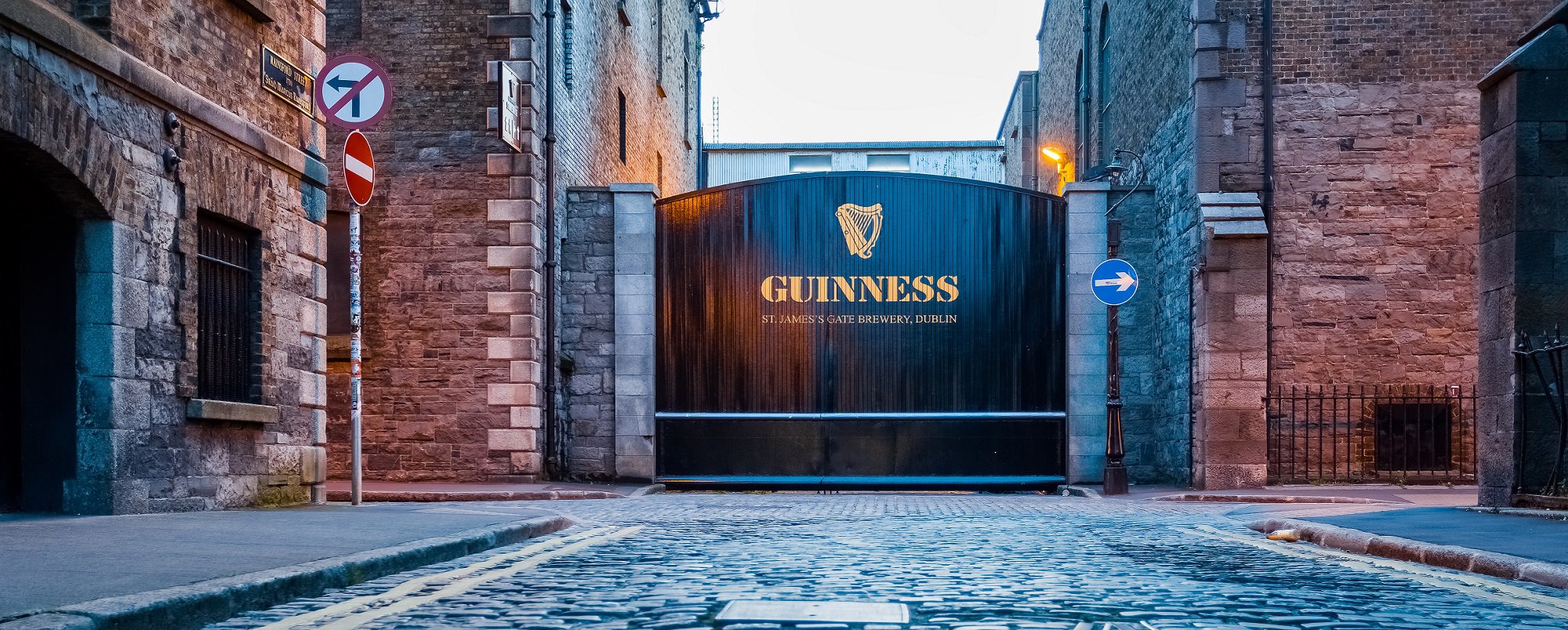 What to drink in Dublin
Guinness
Honestly, we can't believe we've gotten this far and not mentioned what is probably Ireland's most famous export, Guinness. You simply can't visit Dublin without at least sampling a pint of the 'black stuff', and where better than where it's made? 
A visit to the Guinness Storehouse will not only teach you how the stout is made and the history around the brand, but you'll also learn how to pour a pint (an art in itself) and then get to drink it yourself!
Coffee
Dublin has a thriving coffee scene, with new roasters and coffee shops opening almost every day! Whether you're exploring the city on foot, or on the outskirts of Dublin in the car you'll be spoiled for choice. 
Some of the most notable coffee shops worth checking out around Dublin are: 3fe, Kaph, LoveSupreme and Clement and Pekoe.
Jameson Whiskey
Another of Ireland's most famous exports has its home in Dublin city centre. Jameson has been brewed in Dublin since 1780 at the Bow Street distillery, and a tour of the brewery offers a fascinating insight into what goes into the art of whiskey brewing. 
The Jameson experience includes a guided tour of the brewery, a comparative whiskey tasting and a lovely drink of Jameson in their bar JJ's at the end.
* While we want you to enjoy your time in Dublin, if you take our advice and try Guinness and Jameson, please leave your rental car at your hotel, and don't drink and drive!
As you can see, there's a plethora of things to see and do in Dublin. With a city teeming full of activity, we couldn't possibly fit them all into one post! Regardless of when you visit, you certainly won't be stuck for something to do in Dublin or food and drink to keep your energy levels high.