Where to Stay? Your Accommodation Options in Ireland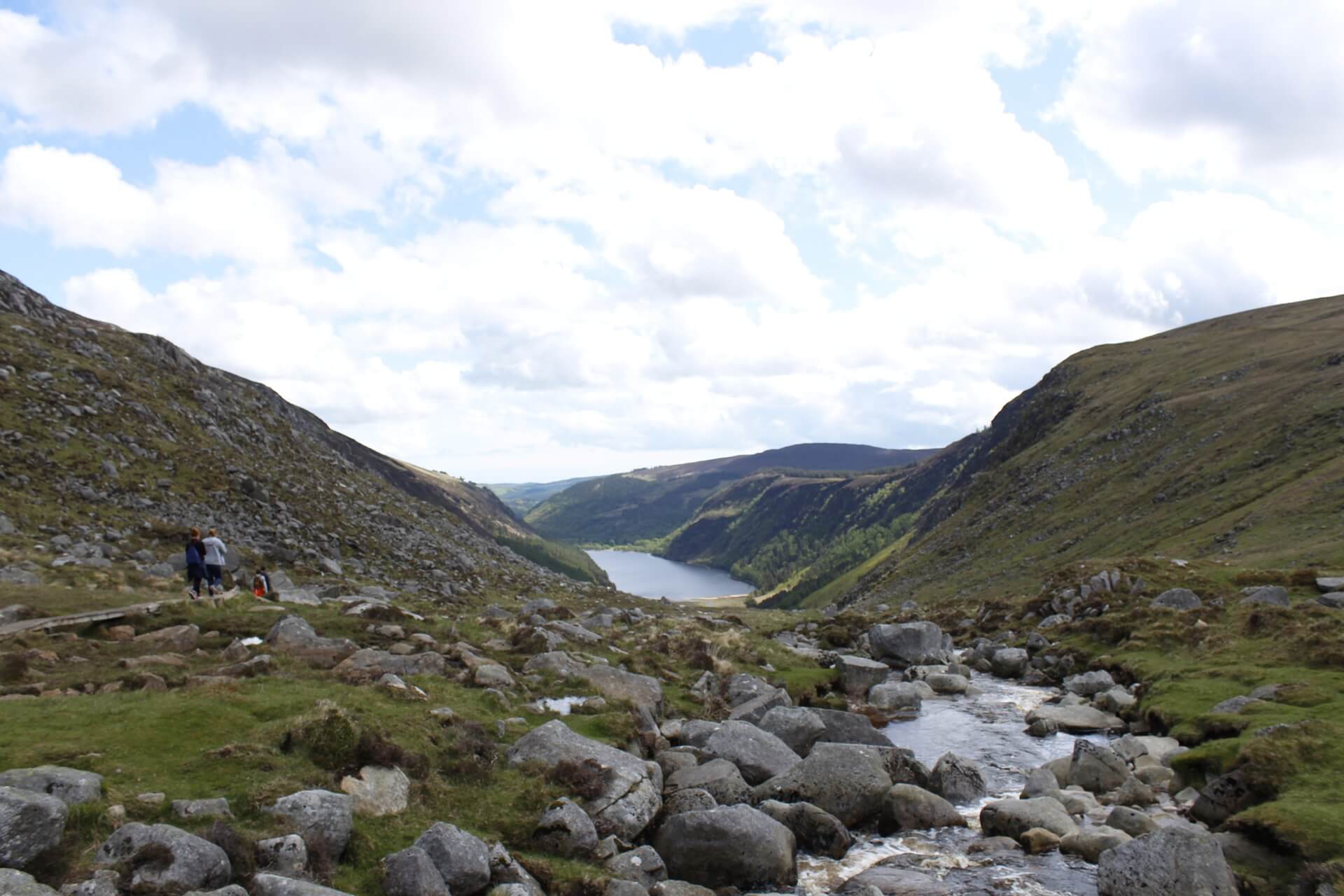 A holiday in Ireland is bound to be packed with curious exploring, breath-taking views and plenty of 'craic'. Come the end of the day (or the early hours of the next!), you'll want somewhere comfortable to lay your head.
Whatever your preferred accommodation style, or if you want to try something new, be it high-end hotels, charming B&Bs, wild camping, or anything in between, Ireland has what you (and your budget) require. 
Read on for a little inspiration on where to stay in Ireland. 
How to find accommodation in Ireland
Ireland is an ever popular tourist destination. According to Tourism Ireland, 11.2 million tourists visited Ireland in 2019. When you compare that with the population of 4.9 million, you can start to understand how giving the famous warm Irish welcome to tourists is a big and proud part of life in the country. 
1. Book ahead
As a popular spot, it's usually a good idea to book at least some of your accommodation in advance, particularly during peak seasons like St. Patrick's Day, Summer and Christmas. If you're travelling from outside the EU, from the US for example, you will need to provide an address or evidence of a reservation at Immigration when you arrive at the airport anyway, so booking ahead makes sense. 
While we're on the subject of airport arrivals, booking your car rental in advance is another decision you'll be glad you made, especially after a long flight. Book with NewWay for all-inclusive (no hidden charges), hassle-free pick up at Dublin Airport and be on the road in record time. Learn more about our rental cars at Dublin Airport.
2. Do your research
Like any part of planning a trip, when it comes to accommodation, doing your research is key. 
There's a myriad of booking sites where you can start your research. You're probably already familiar with many of them, like:
Booking.com
TripAdvisor
Trivago
Airbnb
Expedia
And here are a few Irish-specific sites that you might not be familiar with:
Ireland Hotels. Good for finding hotel accommodation, the official site of the Irish Hotels Federation.
Ireland.com. A search engine by Tourism Ireland with a full collection including hotels, camping, university accommodation and everything in between.
Ireland's Blue Book. Features unique country houses, historic homes, luxury boutique hotels and BnBs. 
3. Contact the accommodation provider directly
While online travel agencies (OTA) and aggregators like Booking.com are brilliant places to begin your research, if you spot the room of your dreams, it's worth reaching out to the proprietor directly. While rooms on the OTA might be sold out, the proprietor may have some availability. It's also worth remembering that businesses pay a fee to the OTA for each booking. It's possible that you might get your room cheaper if you go directly to the source. 
So where should you stay in Ireland? Let's explore your options.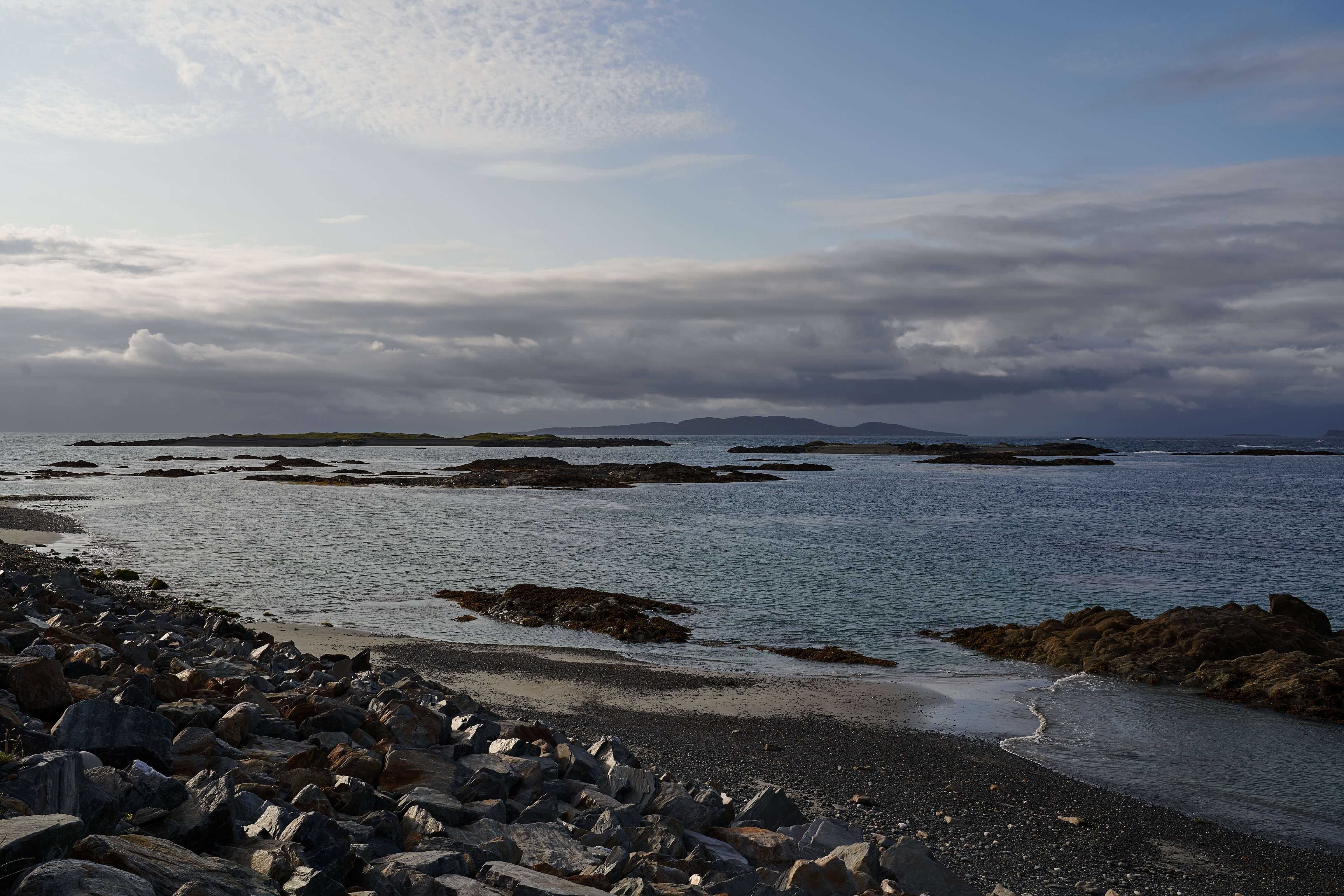 Get all the insider tips in our guide, What to Know Before You Go to Ireland.
Option 1: A Hotel
A hotel will usually be the most expensive option, especially in main cities. However that's not to say you can't find a good deal. It's common for hotels to offer deals for mid-week stays for example.
Hotels in Ireland are rated on a one to five star scale, with five star being the very best in comfort and service and one star providing the basic mandatory services. Some might provide private bathrooms.
5-star hotels
If you enjoy splashing out on your travel accommodation and living like a rock star for a few days, there's no shortage of top-class five-star hotels in Ireland. In Dublin in particular you're spoilt for choice with a few iconic favourites.
The Shelbourne Hotel boasts past guests including Charlie Chaplin, Grace Kelly (who had a suite named after her) and President John F. Kennedy.
For lovers of fine food, The Merrion Hotel is home to Restaurant Patrick Guilbaud, which holds not one, but two Michelin stars.
But you don't have to confine yourself to Dublin city to enjoy five-star quality. You'll find five stars all over the country. 
Mid-range and budget hotels
If you like the comfort of a hotel but don't necessarily want to break the bank, there are plenty of mid-range, budget and boutique hotel options to explore too. The handiest way to research is through one of the OTAs above. 
Hotel prices vary widely depending on many different factors, not just their star rating. Time of year and location play a big part. A three-star hotel in Dublin city centre is likely to cost more than a similar hotel in the secluded Irish midlands for example.
Of course, no matter what end of the market you're shopping in, with any hotel comes certain rules. In Ireland, smoking is banned in the workplace, enclosed public spaces, bars, restaurants and public transport. It is permitted in hotels, but only if you have booked a designated smoking room. Otherwise, you can safely assume your room (and likely your floor) will be non-smoking.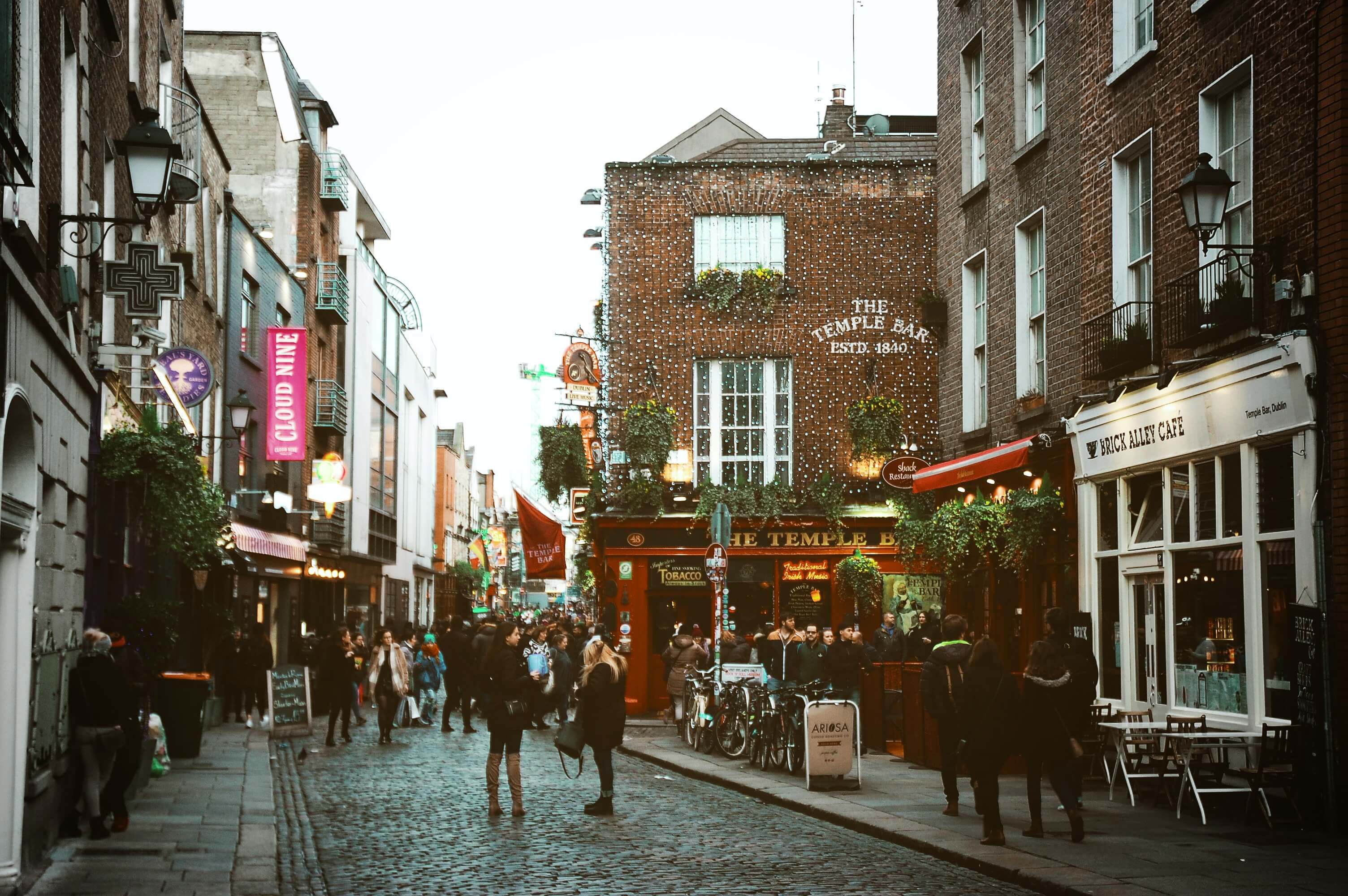 Option 2. Hostels
Traditionally catered towards the single, young and broke backpacker, hostels in Ireland today are worth checking out, even if you're a couple or with kids. Shared dorm rooms are still readily available and provide some of the best value out there, but many hostels also offer private rooms, family rooms and even en suites for a fraction of the price of a hotel.  
Are hostels safe in Ireland?
Hostels in Ireland are welcoming, fun and safe places to stay. However, it's always advised to be sensible no matter where you're staying. Read up on reviews from other travellers like you and take the usual precautions such as not leaving valuables lying around and making use of safety deposit boxes.   
How much are hostels in Ireland?
The price of hostels will vary depending on the various factors mentioned previously, but if you're really lucky you could find a room for as little as €12 a night. 
According to Hostelworld, these are the average prices for hostels in some of Ireland's most popular cities*:
Dublin €44
Galway €32
Cork €23
Doolin €22
Killarney €22
Wicklow €20
Donegal €14
*Correct at time of publishing in June 2020.
Check out Hostelworld, Hostelbookers or Independent Hostels Ireland to find out more.
Option 3. Self catering
Self catering is the term used to describe holiday accommodation that is self-contained and has facilities for you to cook your own meals. It will feel very much like a home-away-from-home and in Ireland, you could find it's a traditional cottage, a seaside holiday home or a convenient townhouse. 
For many, it's hard to beat the benefits of self-catering accommodation. Doing your own cooking allows you to save a bit of money for other activities plus, it gives you the chance to sample local produce. Let's face it, who doesn't get a little bit excited wandering the aisles of a supermarket in a new country! There's also the extra space and freedom to maintain a routine which makes it an ideal option for families with small children.
You can find self-catering accommodation on the usual booking sites mentioned above as well as these Irish sites:
Option 4. AirBnB
AirBnB is alive and kicking in Ireland too, however if you've used Airbnb in Ireland in the past, you should take note that new laws introduced in 2019 have reduced the volume of available properties. 
Ireland's long-running housing crisis was exacerbated when landlords were increasingly taking their long-term rental properties off the market to offer them as short term holiday rentals on Airbnb instead. The new laws have made it more difficult for landlords with properties in areas where the housing pressure is greatest to go down the Airbnb route. That means there may be fewer properties available on the platform now compared to a couple of years ago.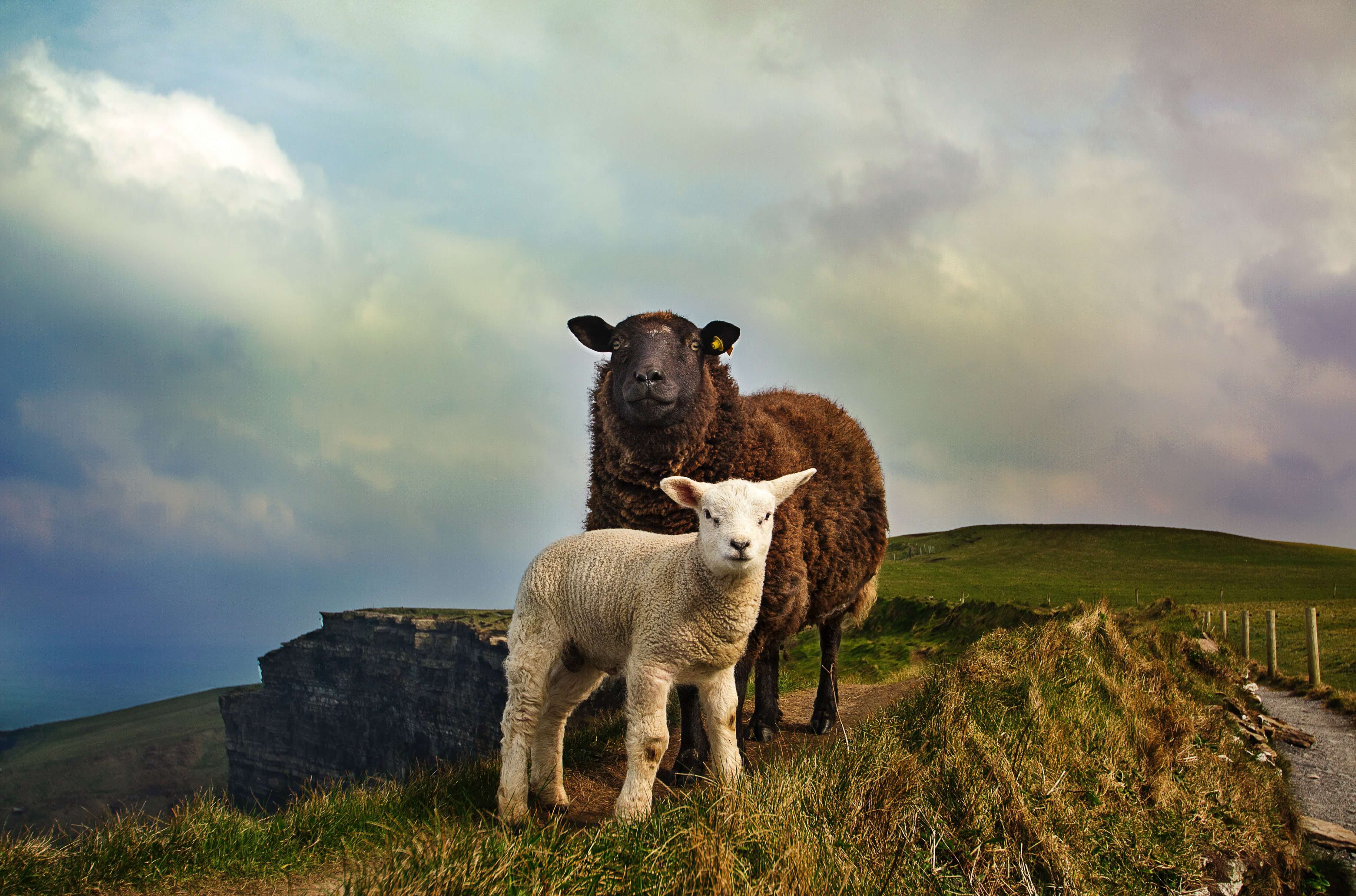 Option 5. Bed and Breakfasts
From Airbnb to good old traditional B&Bs!
If you're someone who loves to soak up local tradition and culture, there's no better place to stay than with an Irish family in a bed and breakfast. With hundreds of quality B&Bs right across the country, you have the opportunity to meet the real people of Ireland, enjoy a home cooked breakfast and get great value for money. 
According to B&B Ireland, the average price per person of a B&B is €32-38 per person sharing, but of course, it does depend on the season and location.
Do you tip at bed and breakfasts in Ireland?
Most B&Bs in Ireland are small, family businesses and tipping is not necessary or expected. In larger B&Bs you might notice staff are employed to provide food service or housekeeping. You may wish to tip these staff and that is perfectly acceptable, but again, not expected. 
How to find bed and breakfasts in Ireland
The big OTAs have search filters to explore bed and breakfasts. Also check out B&B Ireland and Discover Ireland for more.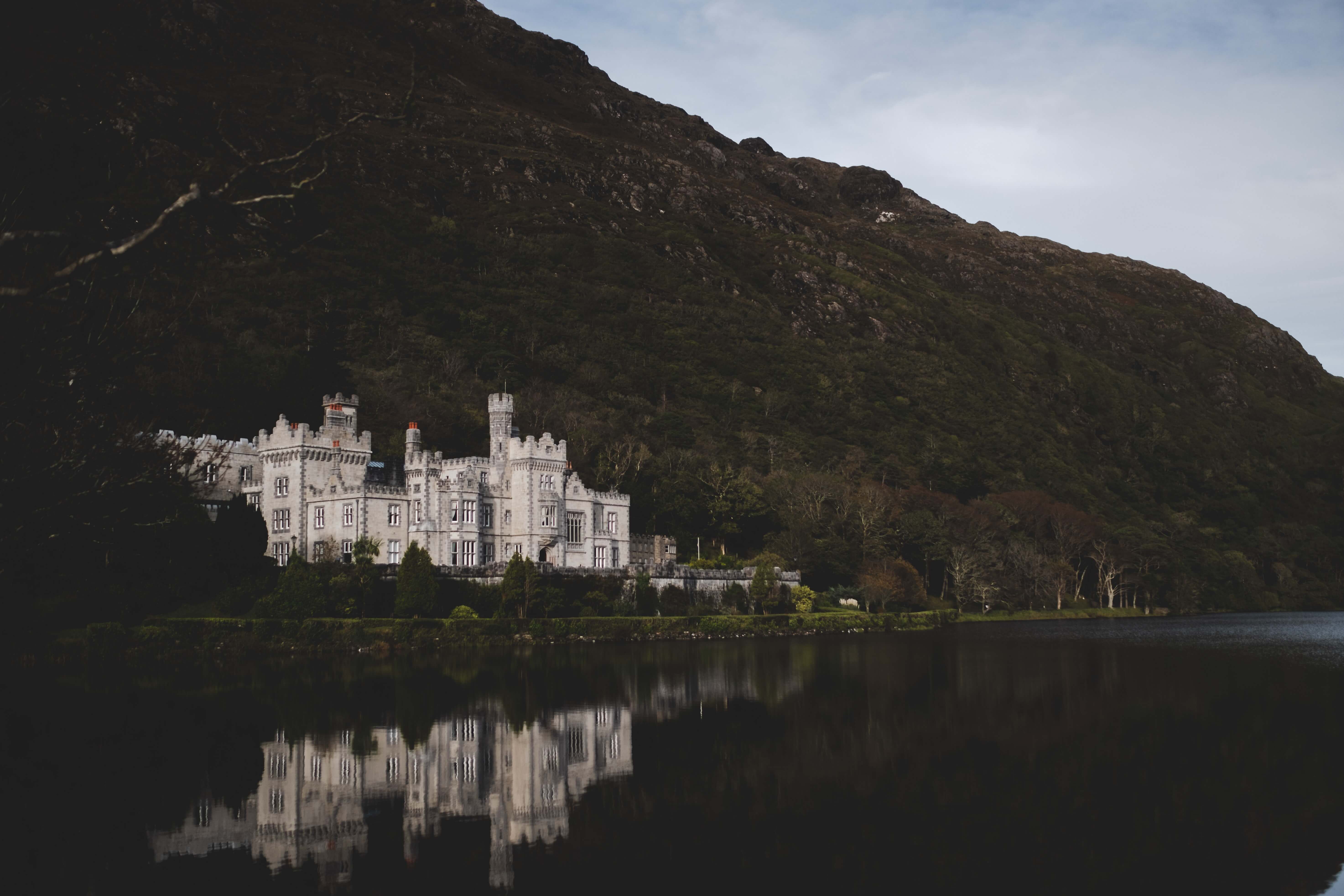 Option 6. Historic houses and castles
One of the great attractions of Ireland is its rich history and architecture. As you travel the country, you'll never be too far from an incredible castle or ancient ruin, each with its own fascinating history. Not only that, but you can even sleep in some of these stunning pieces of history. 
What castles in Ireland are hotels?
Check out these notable castles in Ireland that are also hotels and who knows, maybe you could live like a king (for a few nights anyway!):
Abbeyglen Castle, Galway
Ashford Castle, Mayo
Ballygally Castle, Antrim
Ballynahinch Castle, Galway
Ballyseede Castle, Kerry
Cabra Castle, Castle
Castle Leslie, Monaghan
Clontarf Castle, Dublin
Dromoland Castle, Clare
Dunboyne Castle, Meath
Fitzpatrick Castle, Dublin
Kilkea Castle, Kildare
Kilronan Castle, Roscommon
Kinnitty Castle, Offaly
Lough Eske Castle, Donegal
Lough Rynn Castle, Leitrim
The Black Castle, Tipperary
Waterford Castle, Waterford
Wilton Castle, Wexford
Celtic Castles provides details on how you can book your stay.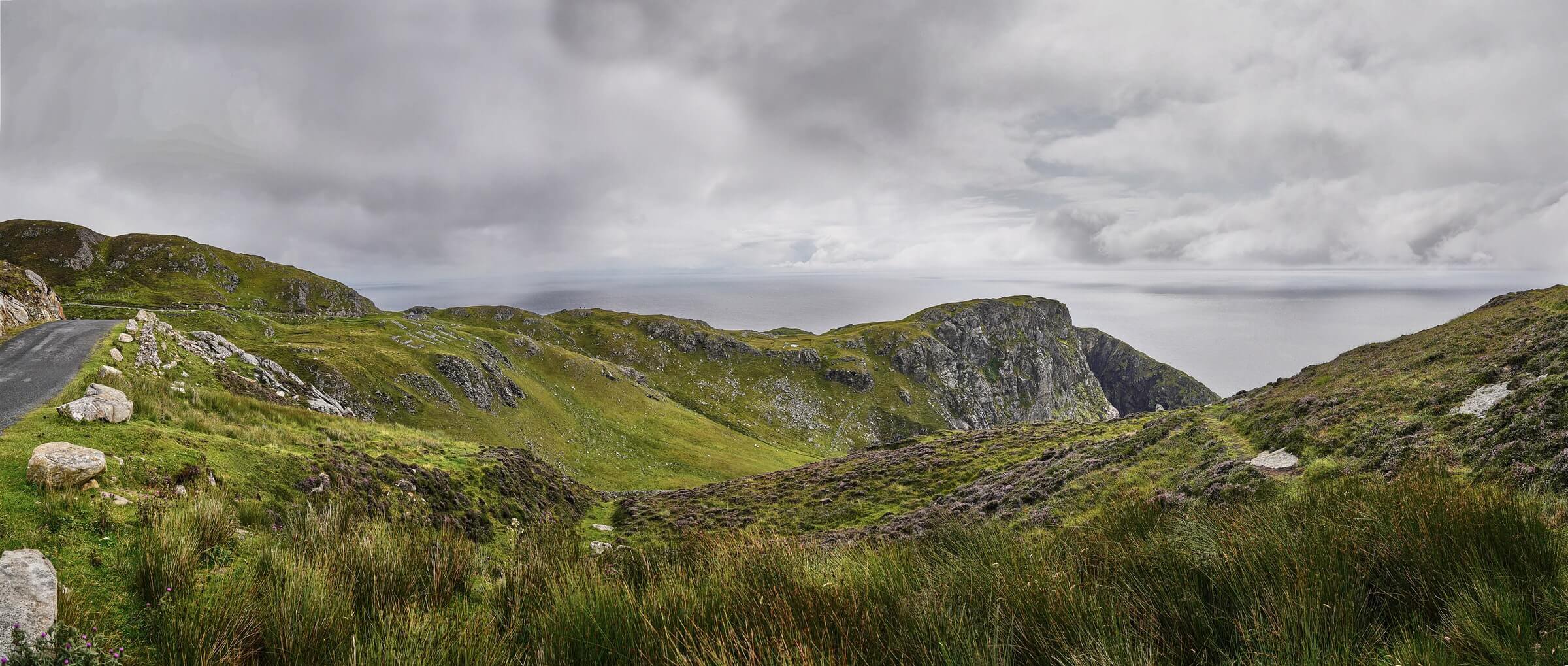 Option 7. Camping
The weather in Ireland can be unpredictable and, let's be honest, wet, but the abundance of untouched natural beauty and scenery would tempt even the most reluctant of outdoor sleepers. 
Wild camping
Camping outside of campsites, also known as 'wild camping' is allowed in many areas of Ireland. This short wild camping guide by OSi highlights some of the most breathtaking camping spots you might want to consider.
Campsites
If you're travelling with kids, it's hard to beat the distractions and entertainment that comes with a campsite. 
Pitchup.com provides a very helpful list of top campsites in Ireland. Prices in Ireland start at €12.91 per night for 2 people.
Glamping 
For those who want to enjoy the great outdoors, but do it in a bit of style, Ireland has a tonne of fantastic glamping locations.  
Glamorous camping, or 'glamping' offers outdoor sleeping but with added comforts like proper beds and electricity. Luxury tents, yurts and cabins of all shapes are up for grabs and often you'll find the sites paired with lots of fun activities like watersports, yoga, climbing, horse riding and biking.
You can find glamping sites in Ireland on Booking.com.
Get out and explore
Wherever you decide to stay on your Irish holiday, our biggest tip is to use it as your base from where you start your real adventures! The great thing about Ireland is, even when you're staying in one of the largest cities, you're never more than a short drive from picturesque, quiet Irish countryside. No matter how long you're staying check out our Ultimate Guide to Irish Road Trips for some inspiration.