The First-Timer's Guide to Renting a Car in Ireland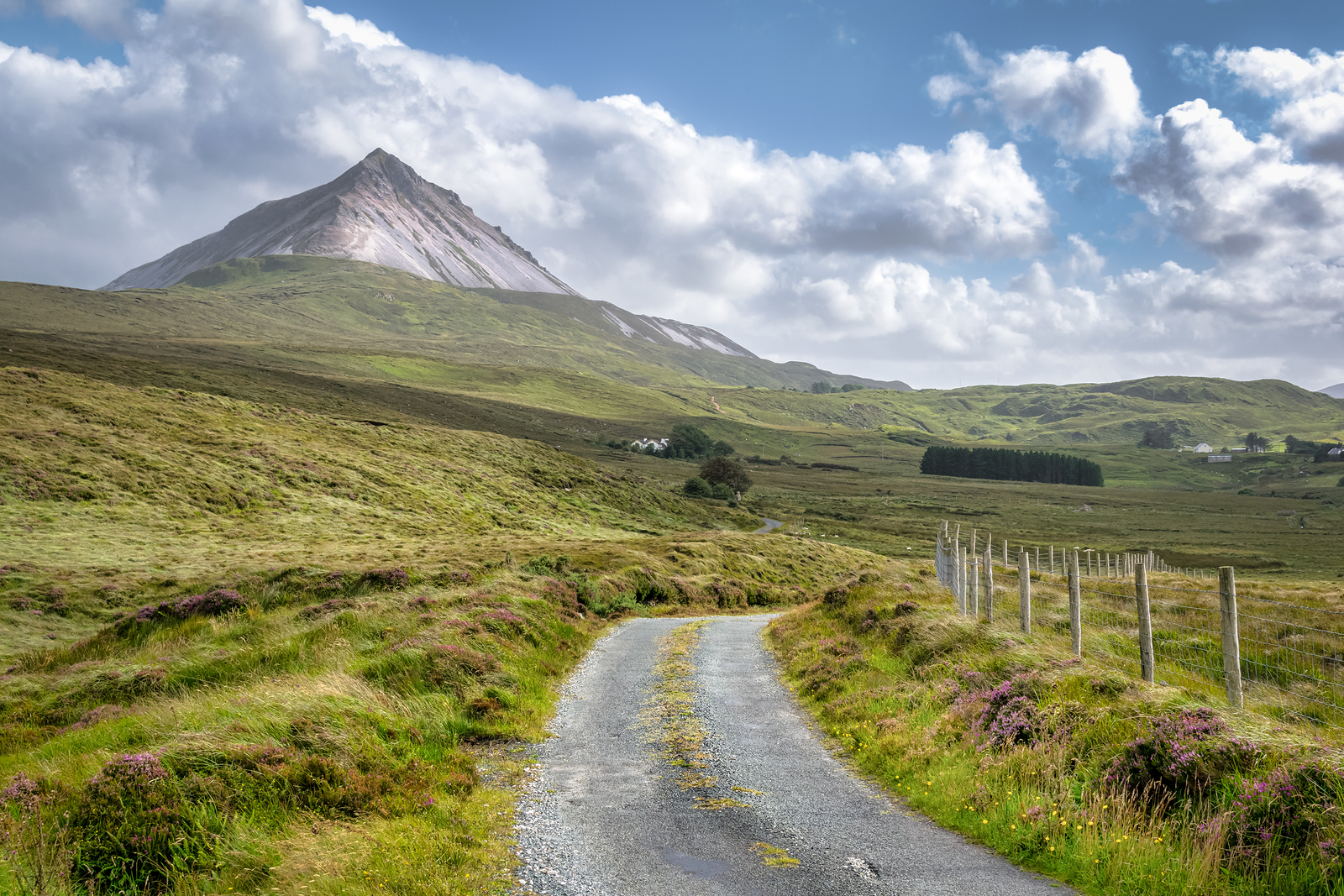 With a mild climate, numerous driving routes, and non-stop beautiful scenery, Ireland stands out as the perfect place for a road trip. And renting a car is about as easy as it gets when it comes to finding your way around the country at your own pace.
Whether your Irish road trip itinerary is an island-wide tour of Ireland's best sights, a visit to just a few of our iconic landmarks, or an off-the-beaten-track adventure along the Causeway Coastal Route or the Wild Atlantic Way, there's a vehicle to match your style and needs – we're talking compact cars, family-friendly people carriers and rugged SUVs that can handle all types of conditions. 
But if you're strongly considering renting a car for your Irish trip, then know this: There is a little more to the whole process than simply grabbing the keys from the rental company and hitting the road. 
Why we wrote this guide
Not only does NewWay offer the most transparent prices in the Irish car rental industry – we're also committed to providing our clients with the best service, too. That's why we've created this comprehensive guide to renting a car in Ireland. 
We understand that planning and arranging your trip doesn't always seem so easy, but this guide will help you out on one critical part of that – the ins and outs of renting a car in Ireland. Once you're in the know, you can secure an all-inclusive car hire quote and rest easy in confidence, ready to travel Ireland by car like a local!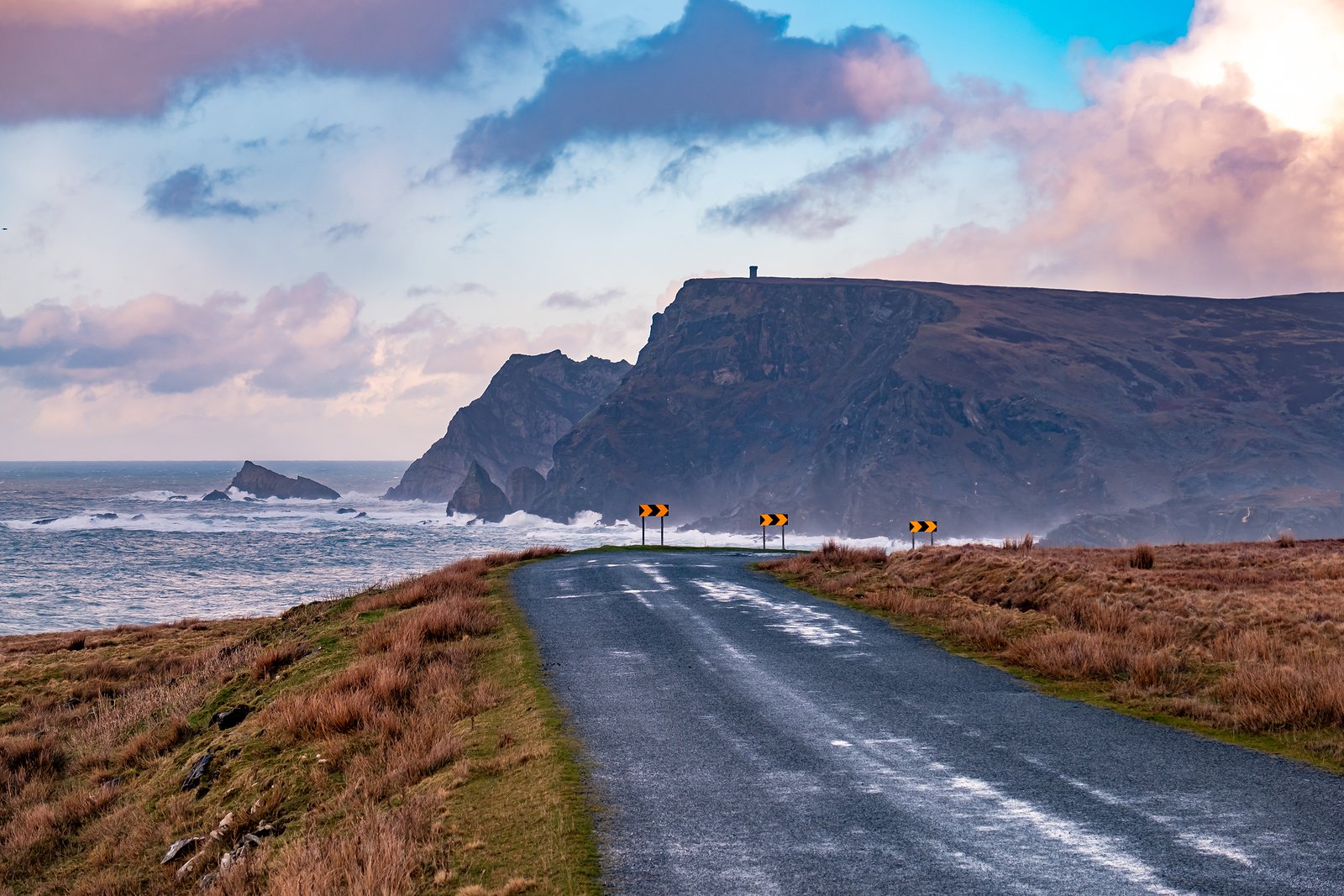 1. Before you book
Renting a car often involves more precise planning and organisation than booking the flights! Here are a few tips to get your Irish car rental search on the right route: 
Choose your car type: 
This will largely depend on the number of passengers and luggage you'll have with you. If you're travelling solo, then a smaller class of car should be more than enough. 
If you're bringing the whole family along for the ride, then a people carrier (or a full-size car that offers additional legroom) might be what you're after – especially if you're planning an extensive road trip, when you're likely to be spending an extensive amount of time in your rental vehicle. 
Another consideration, particularly for North American visitors, is your level of comfort with driving a manual vs. automatic car.
Consider your insurance options: 
For starters, Irish law requires that you must have Third-Party Insurance to drive on public roads. 
What is Third Party Insurance?
Third Party Insurance covers you in the event you cause injury or damage to other road users or their property, such as their vehicle. 
Most car rentals booked through Irish websites (look for .ie in the web address) come with a basic level of coverage that includes both Third-Party Insurance and Collision Damage Coverage (CDC).
What is Collision Damage Coverage?
Collision Damage Coverage limits the amount you are responsible for paying to the car hire company in the event that your car rental is damaged, lost or stolen. 
Rather than being liable for the full value of the car, you will only be responsible for paying out a pre-agreed amount. Car hire companies call this pre-agreed amount an "excess", which can vary anywhere from €1,500 all the way up to €5,000, depending on the size of car you rent.
For peace of mind, many renters prefer to rent without having an excess associated with their coverage and opt for more comprehensive coverage, in the form of Super Collision Damage Coverage (Super CDC). This is usually offered by Irish car rental companies as an additional extra on top of the car hire quote provided. At NewWay, however, we include Super CDC in your all-inclusive car hire fee right at the outset. 
We do that because having the right insurance coverage on your car hire is absolutely vital – otherwise, an accident, theft or some other mishap could leave you on the hook for many thousands of euro. Super CDC offers full insurance against any damage to the vehicle (provided you're not guilty of gross negligence), as well as in the event your rental car is stolen, with no excess or deductible applicable. (Note that most insurance options with other Irish rental car companies will include an excess in the policy.) 
Please note that there are quite a few different industry terms for Super CDC, including: 
Super Collision Damage Waiver (SCDW)
Collision Damage Excess Reduction(CDW Excess) 
Collision Damage Insurance Excess (CDI Excess)
Car Hire Excess Insurance 
When comparing Super CDC offerings from the different car hire companies, it's important to understand exactly what their specific offering doesn't include. For example, it's common not to cover damage incurred to the windscreen over the course of your rental, meaning you'll need to purchase Windscreen Protection Coverage from them at an additional cost. Again, NewWay have you covered as Windscreen Protection is included in the price.
Rental car insurance remains one of the biggest bugbears visitors to Ireland have – mostly because many vendors try to entice people to book online with supposedly great deals on their car rentals, only to have that total skyrocket at the rental kiosk once additional insurance charges are added in. To confuse things even further, the cost of car insurance can fluctuate widely from company to company.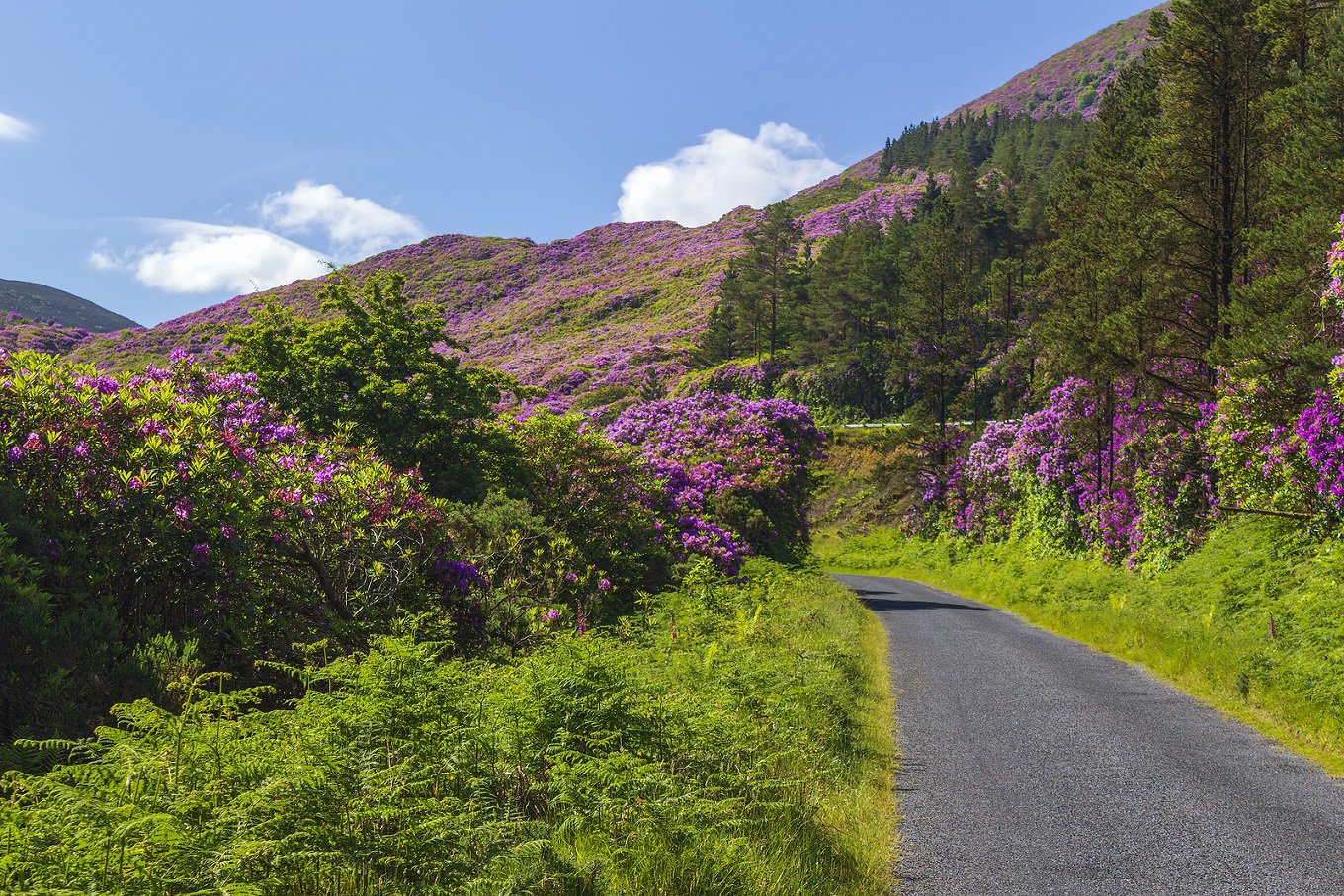 2. Booking your rental car
Here's some key advice that will save you time, frustration and, most importantly, money on your Irish car rental...
Shop around for the best prices: 
We recommend going directly to the car rental company's site, where you'll likely find the best deals. Search for a car that suits your budget and get all the information to avoid nasty surprises at the check-in kiosk. At NewWay, for example, we include the cost of insurance within your overall quote. 
Be wary of price comparison sites: 
Don't jump at the cheapest price you find online – what might appear to be an unmissable deal on a comparison site like Kayak, Expedia or CarTrawler might not actually turn out to be the reality when you're picking the car up. 
For example, many price comparison sites claim to offer full insurance, but this isn't quite as straightforward as it seems. What they're actually offering you is a refund on the excess. You'll still need to take up any claims directly with the car hire company and will only be reimbursed by the third-party agent once your claim is settled (a process that can take many, many months).
Choose your location and pickup time:
Give yourself around an hour after arrival to pick up your car rental (you can expect a quicker turnaround if you opt for a NewWay car rental, however, as we offer in-terminal pickup). 
If you're arriving into Ireland by air, then the most convenient place to pick up your rental car is at the airport, because it saves you the hassle and cost of having to get into the city centre without your own transport (and probably some heavy luggage in tow, too).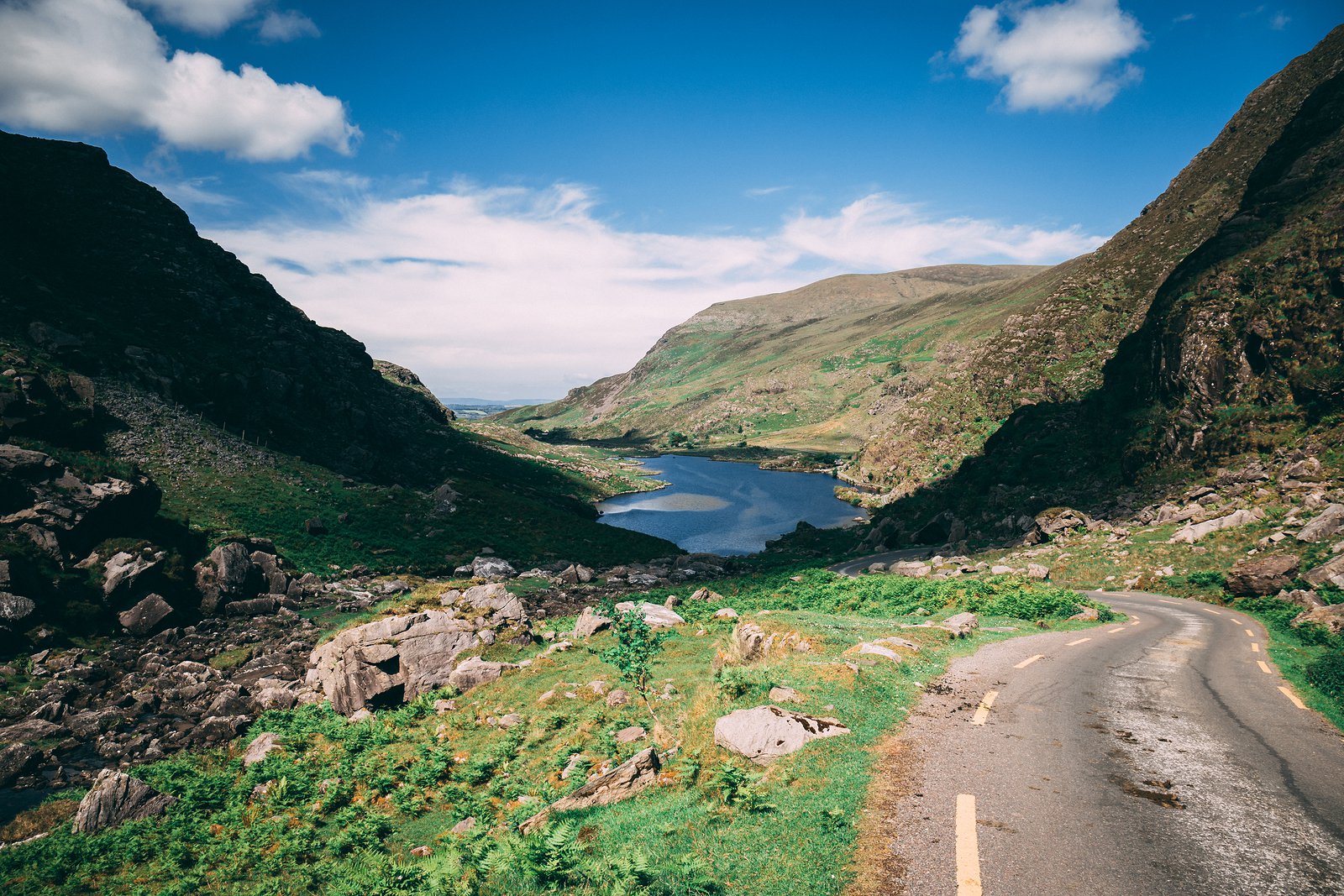 3. During your trip?
Renting a car in Ireland for the first time? Here's exactly what to do once you land.
When picking up your rental car: 
Be sure to have your booking confirmation number, driver's licence and credit card (more on that below). We also recommend thoroughly inspecting your rental car for scratches, dents, bumps or general wear and tear, both inside and out, before you drive off with it. It's also a good idea to take your own pictures of the car and be sure to query any damage not listed on the report provided by the rental company. 
Read up on any additional charges in the T&Cs: 
Like we mentioned earlier, certain car hire companies add in surcharges, the details of which can be obscured by industry jargon or worse, hidden in the fine print of your rental agreement's T&Cs. 
Some of the additional charges that might be added to your rental agreement over and above the initial price given at the time of booking include: 
The different insurance coverage options
One-way surcharges
Road tax
Fees for drop-offs outside of office hours
Administration fees for using your own credit card insurance
Credit card processing fees
With NewWay, however, all additional charges are all included in the car rental fee. Pricing for optional extras are shown clearly at the booking stage - accessories like car seats (legally required for children up to a certain weight or height) or GPS etc.
Be aware of Insurance Deposits or Pre-authorisations:
If you decide against taking out Super Collision Damage Waiver and accept financial liability for the "excess" amount you will most likely be required to leave a deposit or pre-authorisation for this "excess" amount with the car hire company. As this amount can range between €1,500 and €5,000 depending on the car type it's best to forward plan and ensure that you will have enough funds available on your credit card for other holiday expenses.
When booking with NewWay you can avoid all this hassle, we will not be asking you for a pre-authorisation or deposit as Super Collision Damage Waiver is included in the price.
Let your rental company know if you're planning on driving across the border into Northern Ireland:
Ensure you are covered to drive in the UK. Most car rental companies charge a cross-border coverage fee, the cost of which fluctuates depending on the company you've booked with. At NewWay, however, we include this cost in our overall fee.
Read up on the rules of the road: 
As you drive around Ireland, keep some basic driving rules in mind, and know that the Republic uses kilometres per hour, so you'll need to convert from miles.
Drive on the left-hand side. This means the driver's seat is on the right-hand side of the car, which can be quite the adjustment for North American visitors. Our advice? Don't complicate things further by getting a manual car – pay that little bit extra for an automatic transmission. And once you're on the road, take things slowly to start with. 
Your instinct at the start will likely be to look the wrong way for oncoming traffic, so make a conscious effort to look both ways while you're getting used to things (especially our infamous roundabouts!) 
Watch out for variable motorway speeds. Speed limits are usually well signposted on each new stretch of road or change in speed. If in doubt about the speed of a particular road, you can use the following basic rules: the speed limit on local and regional roads is around 80 km/h and on national motorways (the Irish version of North American highways, usually denoted by an M) it increases up to 100 km/h. In more urban, built-up areas, the maximum speed is typically 50 km/h.
Don't use your phone while driving. The use of cell phones/smartphones are strictly prohibited when driving a vehicle in Ireland, rented or otherwise.
Don't drink and drive. The legal alcohol limit for drivers in Ireland is under 50 mg of alcohol per 100 ml of blood – anything above this will incur a fine and a road ban. The limits for professional drivers is 20 mg of alcohol per 100 ml of blood. If you are planning to have a drink it's best to allow someone else to drive – all car rental companies will allow you to add an additional driver to the insurance at a reasonable cost.
Don't forget tolls: 
The most important one to be aware of is Dublin's M50 toll, as most people travelling to/from Dublin Airport access the airport via the M50 motorway. The other reason to be aware of this toll is that it's barrier free (meaning there are no toll booths!) The easiest way to pay is online at eflow.ie either in advance or by 8pm on the day after you pass through.
For other tolls it's worth carrying around some change in euro. Toll prices can range anywhere between €1.40 all the way up to €10 if you're using the Dublin Port Tunnel (that one's totally avoidable though, so long as you set your GPS device up to go through Dublin city centre instead).
Returning your car rental: 
In Ireland, it's standard for your rental car to come with a full tank of fuel – the expectation being that you'll return it with the fuel topped up. If you return the car with anything under a full tank, you'll more than likely be charged a premium to fill it up. This is why we recommend you stop at a petrol station to refuel on your way to dropping off the car - and take a picture of the payment receipt.
Oh and American visitors, take note: the cost of fuel in Ireland runs at around double (or sometimes even triple) what you're used to in the US of A – so budget accordingly and pick an economy car rental if possible. If you're really looking to save on fuel, then a diesel rental car is usually a little more economical. 
If you're dropping your rental car back to the car rental centre at Dublin Airport, aim to do so around 3.5 hours before your flight departs (this will give you enough time to get the shuttle bus to the terminal, which can take anywhere from 30 to 45 minutes). 
If you are renting with NewWay you can return directly to the airport terminal building.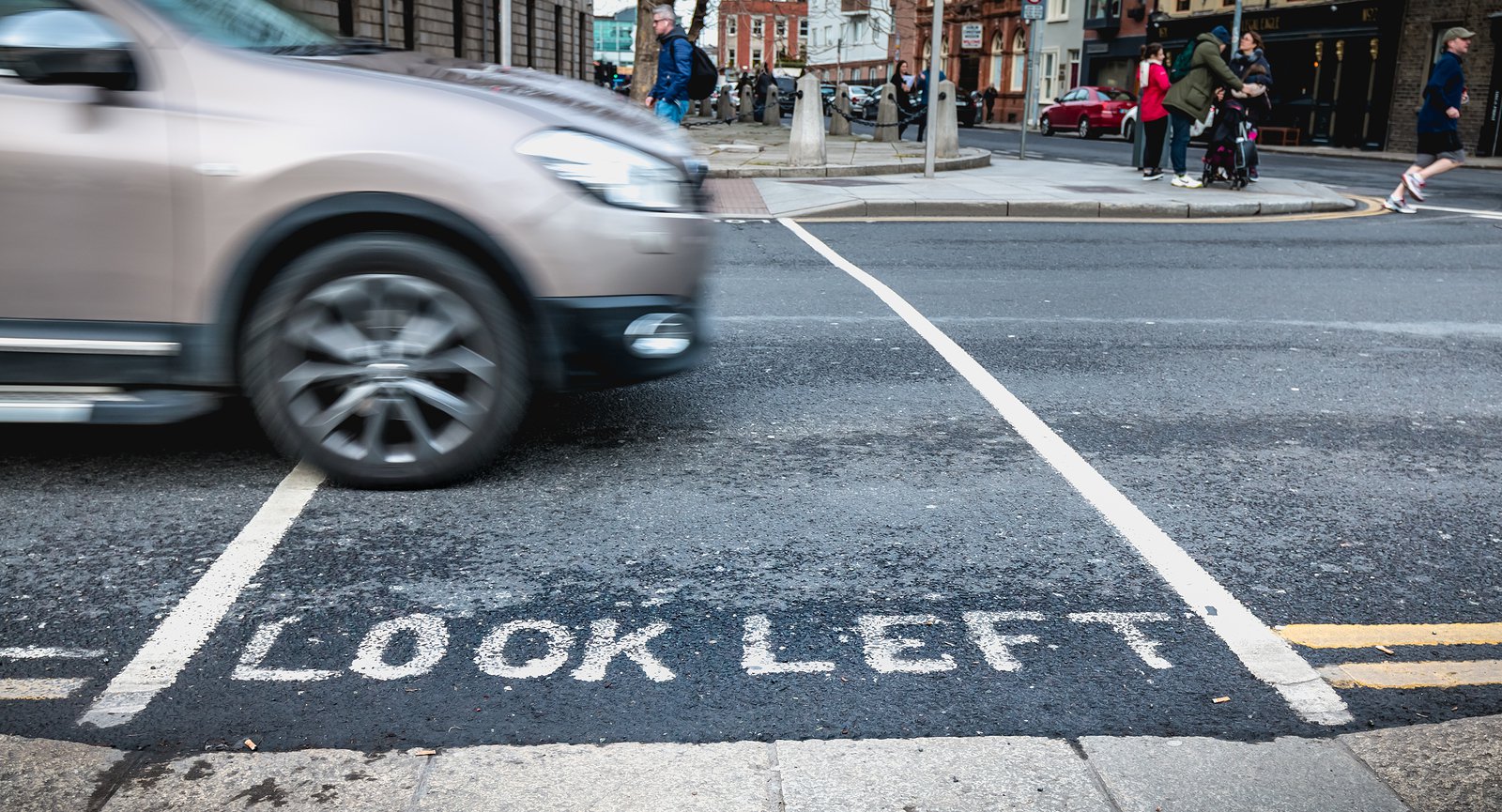 Do I need to rent a car in Ireland?
Other transportation will get you around the cities and from one town to another, but a car is the best way for exploring once you get to remote areas. Many of Ireland's most scenic spots are far from any town, and you simply won't be able to get to them without your own mode of transportation.
Renting a car is usually the most cost-effective way to see and travel around the island compared to day tours, especially if you can pair your rental car with affordable accommodation (renting a car comes with one important advantage – you can pick a hotel outside the city that would suit your budget), but you'll have to plan ahead to find the best deals. 
What do I need to rent a car in Ireland?
What do you need to bring to collect the car? Follow this car-rental pre-flight checklist and you should be covered:
1. Your driver's licence
We're opening with an obvious one here – you will need a full, valid driver's licence (in English and with your photograph and signature) to rent a vehicle in Ireland, but other stipulations regarding the licence can vary depending on your country of residency. 
If your driver's licence isn't in English, for example, you'll need to arrange to have it translated in advance. You can't do the translation yourself – it can only be authorised either by your country's embassy or consulate. Either that, or you'll need to sort out an international driver's licence before you travel.
Canadians, US and EU residents don't need to supply an international driver's licence. If you hold a provisional or learner's licence you won't be permitted to rent a car in Ireland.
2. Driving experience  
Most car rental agencies will ask you to verify your driving experience. Providing a driver's licence that you have held for at least two years is usually considered adequate proof. 
3. Credit card
In some cases, you can use your debit card to make the booking online and to pay for the booking on arrival. However, on arrival most agencies will need a credit card for a security deposit in the name of the main driver listed on the rental agreement. 
While we don't require a security deposit at NewWay, you will need to provide us with a credit card in your name when picking up your rental car. 
4. Car insurance
As we touched on earlier, you're also required to have insurance, which is typically offered by the car rental agency you book with.
At NewWay the insurance is included in the price.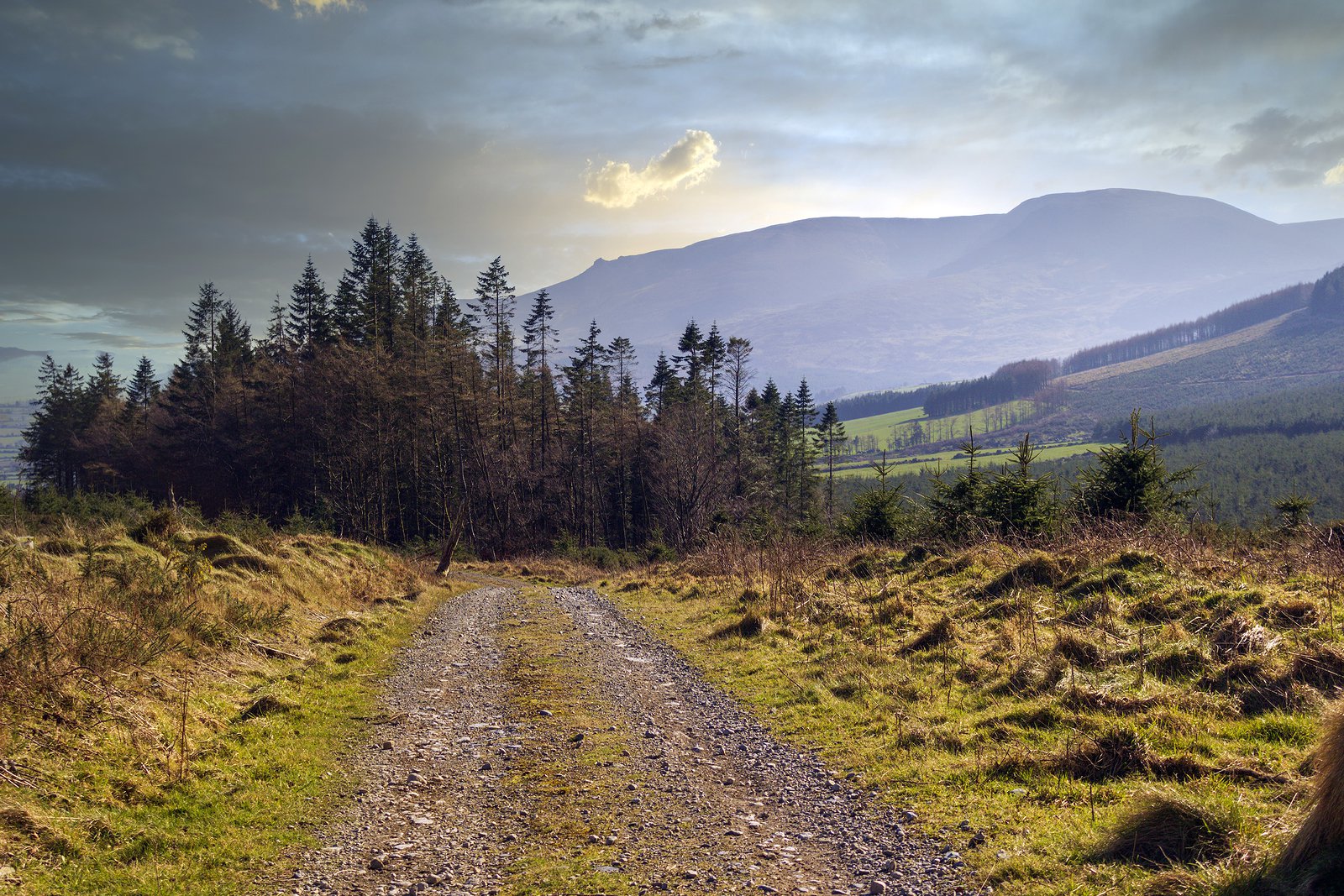 Are there any age restrictions I should be aware of?
Minimum rental ages vary by company, but typically you have to have been eligible to have held a driver's licence for eight years.
Rules regarding older drivers also vary from company to company and more often than not are determined by the insurance provider they use. While car rental companies won't impose a maximum age limit on car renters, extra charges may apply or additional clearance could well be required. In some cases, this may include: 
Supplying a doctor's certificate
Providing a letter from your car insurance company
Undertaking a driving assessment with a representative from the car hire company
In a nutshell: If you're a younger or older driver, find out the requirements before you make rental arrangements, and be prepared to shop around for the right provider.
Where can I rent a car in Ireland?
Pick up at Dublin airport is usually the most convenient option for tourists arriving into Ireland.
Car rentals are available throughout the country, with most major companies having locations at the larger airports and in convenient city locations. Usually, airport car rental companies have the best prices. 
Which brings us to our next question: 
How much does it cost to rent a car in Ireland?
Prices usually vary, with factors including location, car size and style, accessories (a child safety seat or in-car GPS, for example, may cost a little extra each day), and the day of the week/time of year that you rent. Picking up and dropping off a vehicle at different locations can also increase rates. 
Pro tip: 
For the best deal, try booking a car at the same time as your flights, especially if you're planning to travel during the peak season (mid-June through mid-September). As the supply of rental cars decreases with time, prices will go up, so consider yourself forewarned! 
Certain car rental companies offer free cancellation anytime prior to 48 hours before pickup, so there's no harm in booking in advance.
What credit cards cover car rental insurance in Ireland?
It's definitely not the norm that credit cards cover car hire insurance in Europe. Some North American issued Elite Level Credit Cards offer basic insurance coverage if you use the card to pay for your rental in Ireland as a free benefit to cardholders. 
We advise double checking that Ireland isn't on the list of countries excluded from coverage on your credit card – this can often be the case (you can blame the narrow Irish roads for that one!)
It's also worth flagging that coverage, limits and policies can vary enormously depending on your card. We recommend reading the fine print of your credit card agreement or simply calling your credit card's benefits department (some policies make you decline all other forms of insurance while others will only agree to cover you as a secondary insurance, for example).
Remember it's your responsibility to ensure you are covered so seek expert advice if you are unsure.
If you choose to go this route, be aware the car hire company will likely place a large hold on your credit card (which usually runs well into the thousands of euro). Keep this in mind to ensure you still have enough funds available on your card to enjoy your holiday.
Our advice: If you're looking to make sure you're fully covered without getting gouged, it's best to opt for a car rental option with insurance included, rather than relying solely on your credit card. 
Again, with NewWay, insurance is included in the price so you don't need to worry about these details with us.
Are all rental cars in Ireland manual? 
That's not the case – automatic cars are now widely available to rent here, While automatic rental cars are typically the norm in North America or Canada, manual transmission (or stick shift) is standard. Although NewWay have electric car rental options including automatic Tesla hire. .
That doesn't mean you can't hire an automatic car, it just means doing your due diligence and double checking that the car rental company you choose has an automatic car, otherwise you'll likely be provided with a manual by default. 
What size rental car is best for driving in Ireland?
Most rental cars on offer are standard European or Japanese vehicles and are generally smaller than their North American counterparts for one big reason – built for narrower roads and shorter journeys.
The table below will give you a rough guide of the right size car for your Irish road trip: 
| | |
| --- | --- |
| Number of people | Car size |
| 2  | Mini/compact |
| 3 - 4  | Intermediate |
| 5  | Intermediate/SUV |
| 6+ | People carrier/minibus |